יהודה מנחם ב"ר אליעזר
Rav, New Jersey
Date of Death: Thu. September 27, 1945 - Tishrei 20 5706
Succos
Tags: Beth Israel Cemetery - Woodbridge, NJ · New Jersey
ישראל ב"ר שמואל אריה
Rav, Chevrah Etz Chaim, Brooklyn, New York
Date of Death: Fri. February 22, 1963 - Shevat 28 5723

Tags: Beth Israel Cemetery - Woodbridge, NJ · New Jersey
טוביה ב"ר יקותיאל זלמן הכהן
Cheif Rabbi, Riglitz, Galicia (Poland)
Date of Death: Sun. January 25, 1953 - Shevat 9 5713

Tags: Beth Israel Cemetery - Woodbridge, NJ · New Jersey
רפאל ישראל ב"ר משה
R"M Yeshiva Rabbanu Chaim Berlin
Date of Death: Sun. August 20, 1961 - Elul 8 5721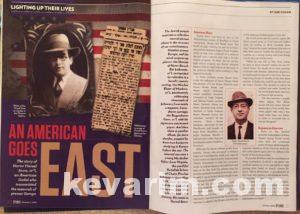 Photo Picture: Linked below, article on Rabbi Snow, Inyan Magazine, December, 2015
Bio Information:
Rav Snow was among the over 400 Rabbanim and Admorim who on Erev Yom Kippur, of 1943 marched on Washington, DC demanding that the Roosevelt administration help save the Jews of Europe.
Tags: Beth Israel Cemetery - Woodbridge, NJ · New Jersey
דוד ב"ר אהרן אלעזר
Rav, Congregation Orchas Chaim, Borough Park, Brooklyn
Date of Death: Thu. February 9, 1989 - Adar I 4 5749

Rav Gross was also a Rosh Yeshiva of Nitra.
Tags: Beth Israel Cemetery - Woodbridge, NJ · New Jersey
חיים משה ב"ר יצחק איטשע
Baal, Nachlas Chamisha
Date of Death: Sat. November 1, 1952 - Cheshvan 13 5713

Tags: Beth Israel Cemetery - Woodbridge, NJ · New Jersey
אריה גדליה ב"ר משה זאב
Author, Zichron Ramaz, Tel Aviv
Date of Death: Fri. September 11, 1964 - Tishrei 5 5725

Tags: Beth Israel Cemetery - Woodbridge, NJ · New Jersey
נתן ב"ר חיים זאב
Rav, Congregation Shevas Achim Chevra Shas, Montreal, Canada
Date of Death: Sun. January 23, 1994 - Shvat 12 5754

Tags: Beth Israel Cemetery - Woodbridge, NJ · New Jersey
נח זאב ב"ר יהודה
Rav, New Rochelle, New York
Date of Death: Mon. October 19, 1936 - Cheshvan 3 5697

Tags: Beth Israel Cemetery - Woodbridge, NJ · New Jersey
יוסף ב"ר שמואל
R"M, Yeshiva Torah V'daas
Date of Death: Wed. August 5, 1964 - Av 24 5724

Tags: Beth Israel Cemetery - Woodbridge, NJ · New Jersey
יוסף ב"ר יעקב פרץ
Rav, New York
Date of Death: Wed. September 2, 1959 - Av 29 5719

Tags: Beth Israel Cemetery - Woodbridge, NJ · New Jersey
אברהם יעקב ב"ר זאב
Rav, New Jersey
Date of Death: Mon. May 19, 1941 - Iyar 22 5701

Tags: Beth Israel Cemetery - Woodbridge, NJ · New Jersey
יעקב ב"ר צבי
Rav, New York City
Date of Death: Fri. August 16, 1940 - Av 12 5700

Tags: Beth Israel Cemetery - Woodbridge, NJ · New Jersey
שלמה זלמן ב"ר גבריאל פנחס הכהן
Rav, Polisher Shtiebl, Lower East Side, New York City
Date of Death: Sun. May 17, 1959 - Iyar 9 5719

Tags: Beth Israel Cemetery - Woodbridge, NJ · New Jersey
משה ברוך ב"ר יצחק מנחם
Rav, Brooklyn, New York
Date of Death: Fri. March 23, 1962 - Adar II 17 5722

Tags: Beth Israel Cemetery - Woodbridge, NJ · New Jersey
שמעיה ב"ר זאב
Rav, Borough Park, Brooklyn
Date of Death: Wed. May 17, 1961 - Sivan 2 5721

Tags: Beth Israel Cemetery - Woodbridge, NJ · New Jersey
נחום דוב ב"ר משה
Rav, New York City
Date of Death: Thu. August 27, 1959 - Av 23 5719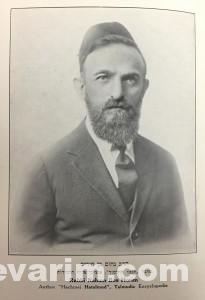 Photo Caption: Rav Nachum Horim, Credit: Institute For Judaic Culture and History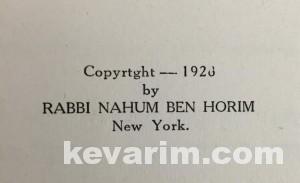 Photo Caption: Rabbi Nachum Horym fly page, Ctedit:Institute For Judaic Culture and History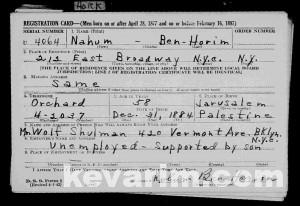 Photo Caption: Rabbi Nachum Horim registration card, Credit:  Moreshes Chachmei America's Archives
Tags: Beth Israel Cemetery - Woodbridge, NJ · New Jersey
ברוך צבי אריה ב"ר יחיאל מיכל
Turka Stretiner Rebbe of New York
Date of Death: Wed. February 27, 1957 - Adar I 27 5717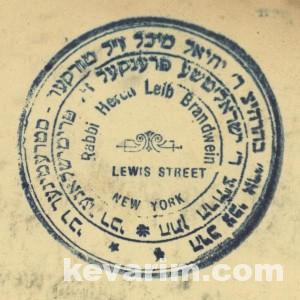 Photo Caption: Rebbe Baruch Tzvi Aryeh Brandwein's official stamp, Credit: Moreshes Chachmei America's Archives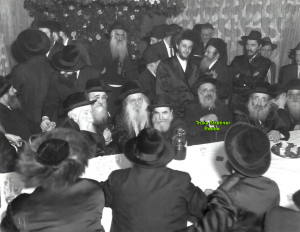 Photo Caption: Rebbe Baruch Tzvi Aryeh Brandwein at a wedding. Also seen in the picture are Rav Moshe Feinstein and the Rebbes of Kopyczynce, Boyane, and Amshinov. Credit: Moreshes Chachmei America's Archives
Tags: Beth Israel Cemetery - Woodbridge, NJ · New Jersey · Strelisk
גרשון ב"ר מנחם מענדילי
Zablotover Rebbe
Date of Death: Thu. October 2, 1952 - Tishrei 13 5713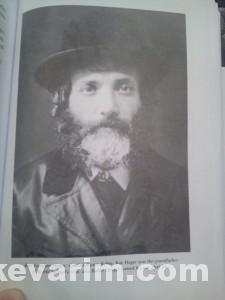 Photo Caption: Rebbe Gershon Hager, Zablotover Rebbe, Credit: Needed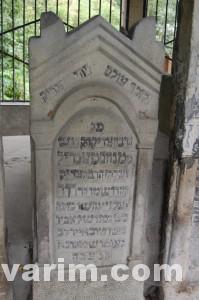 Photo Caption: Kever of Rebbe Mendel of Zablotov, Zabolotiv, Ukraine, Credit: Rabbi Ari Spiegel, Lakewood, NJ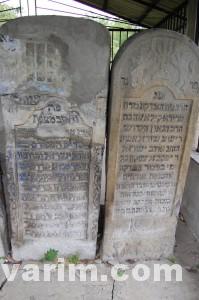 Photo Caption: Kever of Rebbe Mendel of Zablotov, Zabolotiv, Ukraine, Credit: Rabbi Ari Spiegel, Lakewood, NJ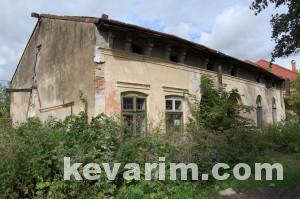 Photo Caption: Remnants of the shul in Zabolotiv, Ukraine, Credit: Rabbi Ari Spiegel, Lakewood, NJ 
Tags: Admorim · Beth Israel Cemetery - Woodbridge, NJ · New Jersey · Sassov
דובעריש ב"ר שרגא פייביל שלום הלוי
Aleksander (Alexander) Rebbe
Date of Death: Sun. March 1, 1981 - Adar I 25 5741

Tags: Admorim · Aleksand · New Jersey
יצחק זאב ב"ר מנשה
Rosh Yeshiva, Nitra, Mount Kisco, NY
Date of Death: Wed. July 31, 1991 - Av 20 5751

Tags: Beth Israel Cemetery - Woodbridge, NJ · New Jersey · Rosh Yeshiva
יצחק יהודה ליב ב"ר
Rav, Brooklyn, NY
Date of Death: Tue. August 18, 1953 - Elul 7 5713

Tags: Beth Israel Cemetery - Woodbridge, NJ · New Jersey
שרגא פייביל שלום ב"ר בצלאל הלוי
Aleksander (Alexander) Rebbe, Menuchas Shalom
Date of Death: Wed. January 13, 1954 - Shevat 9 5714

Tags: Admorim · Aleksand · New Jersey