Rabbi Chaim Lubin

חיים ב"ר עזריאל זעליג
Rav. Congregation Zera Jacob of the Bronx
Date of Death: Mon. December 29, 1930 - Teves 9 5691

Anyone with biographical information is asked to please send it in.
See CONTACT page for details. Thank you.
Cemetery:
Mount Lebanon Cemetery - Queens
Directions to Kever: Mount Lebanon Cemetery located in Glendale, Queens maintains computerized records and will provide a detailed location map upon request. Location: Society: DESC OF JACOB, Block: R, Section: 15, towards the back.
Name Listed on Cemetery Database: LUBIN, HYMAN
Biographical Notes: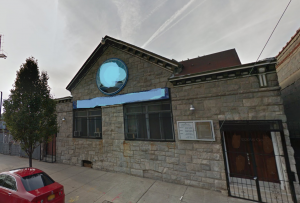 Photo Caption: Congregation Zera Jacob of the Bronx as it stands today at 1815 Washington Street, Bronx, NY, Credit: Google