Rabbi Yitzchok Bick

יצחק ב"ר שמחה
Rav, Congregation Beis Yaakov, Providence, Rhode Island
Date of Death: Tue. December 6, 1932 - Kislev 7 5693

Anyone with biographical information is asked to please send it in.
See CONTACT page for details. Thank you.
Cemetery:
Lincoln Park Cemetery - Rhode Island
Directions to Kever: Lincoln Park Cemetery located in Warwick, Rhode Island maintains computerized burial records and will provide a detailed location map upon requests. The city of Warwick is located approximately 12 miles south of downtown Providence. Location: Enter at Rubenstein Avenue, left onto Rabbi Bick Avenue, right onto Foster Avenue half way up the street on left. Section: 2M
Biographical Notes: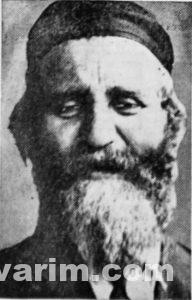 Photo Caption: Rav Yitzchok Bick, Credit: Yitz Twersky
Bio Information:
The Rav was born in Mezhibizh in 1864 into a prestigious rabbinical family. The Rav served as the An Beit Din (chief justice of the rabbinical court) and was a member of the Russian Duma (lower house of parliament) until immigrating to the U.S. in 1922.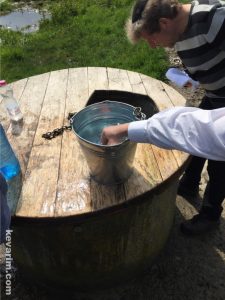 Photo Caption: The ma'yan (well), of the Baal Shem Tov, located in the town of Medzhybizh,  Credit: Institute For Judaic Culture and History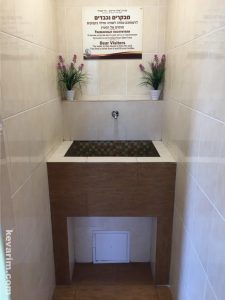 Photo Caption: In the newly built Ma'yan Mikva visitors center,  Credit: Institute For Judaic Culture and History
« Previous: Rabbi Shmuel Orenstein
Next: Rabbi Shaul Brus »