Rabbi Yosef Bernstein

יוסף ב"ר שלמה
Member of the Warsaw Rabbinical Court
Date of Death: Sun. April 6, 1952 - Nissan 11 5712

Anyone with biographical information is asked to please send it in.
See CONTACT page for details. Thank you.
Cemetery:
Beth David Cemetery - Long Island
Directions to Kever: Beth David Cemetery in Elmont, NY maintains computerized records and will provide a detailed location map upon request. Location: Needed
Biographical Notes: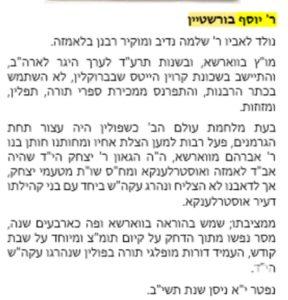 Photo Credit: Moreshes Chachmei America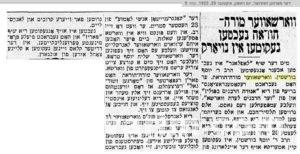 Photo Caption: Announcement of the Rav Bernstein's arrival on these shores.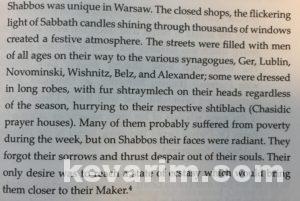 Photo Credit: The Soloveitchik Heritage: A Daughter's Memoir, p. 212
Bio Infomation:
Rav Bernstein was a member of the Varsha (Warsaw) Bais Din (Rabbinical Court).