Rabbi Yaakov Menachem Sokol

יעקב מנחם ב"ר ברוך מרדכי
Rav, Vernon Avenue Synagogue of Brooklyn
Date of Death: Sun. November 21, 1937 - Chesvan 17 5698

Anyone with biographical information is asked to please send it in.
See CONTACT page for details. Thank you.
Cemetery:
Beth David Cemetery - Long Island
Directions to Kever: Beth David Cemetery in Elmont, NY maintains computerized records and will provide a detailed location map upon request. Location: Needed
Biographical Notes: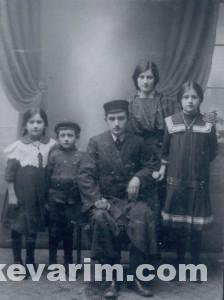 Photo Caption: Rabbi Yaakov Menachem Sokol along with part of his family c. 1915 in Brisk Poland, left to right daughter Adele Frank who lived in New York, son Nachman who lived in Toronto, Rabbi Sokol, Rebbetzin Gitel Sokol, and a daughter whose name unknown to me. Credit: Reuben Sokol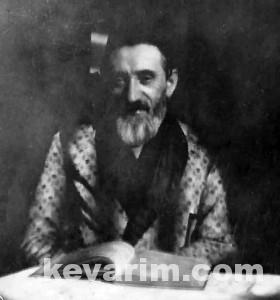 Photo Caption: Rabbi Yaakov Menachem Sokol c.1930, Credit: Reuben Sokol

Bio Information: 
Rav Sokol a student of Rav Chaim Soloveitchik of Brisk received rabbinical ordination from him. Prior to his moving to New York the Rav stopped in LA where he headed a yeshiva. Of his children two daughters Mindel and Scheindel, and a son Shmuel perished in the Holocaust HY"D.
« Previous: Rabbi Chaim Alter Friedman
Next: Rabbi Yehoshua Herschel Singer »