Rebbe Avigdor Shapiro

אביגדור ב"ר שלום
Chensechover Rebbe
Date of Death: Sun. February 20, 1927 - Adar I 18 5687

Anyone with biographical information is asked to please send it in.
See CONTACT page for details. Thank you.
Cemetery:
Washington Floral Park Cemetery - Deans
Directions to Kever: Washington Floral Park Cemetery, also know as Deans Cemetery located Monmouth Junction, New Jersey maintains computerized records and will provide a detailed location map upon request. Location: Ohel on South First Street and Rothenberg Lane in the Satmar Section
Biographical Notes: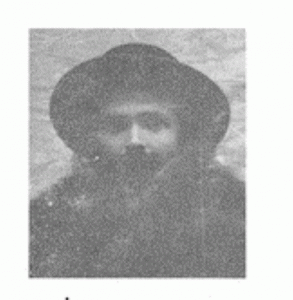 Photo Caption: Chensechover Rebbe, Credit: MCA
Bio Information:
The Rebbe who was originally interred in Chensechov was moved to New Jersey in 1971 by his daughter the late Satmar Rebbetzin, Alta Fiega Teitelbaum.