Rabbi Yissachar Dov Lissauer

יששכר דוב ב"ר אריה
Rav, Congregation Agudas Achim "Russian Shul", Yonkers, New York
Date of Death: Fri. March 10, 1950 - Adar 21 5710

Anyone with biographical information is asked to please send it in.
See CONTACT page for details. Thank you.
Cemetery:
Westchester Hills Cemetery - Hastings-on-Hudson
Directions to Kever: Westchester Hills Cemetery in Hastings-on-Hudson (Greenburgh, NY) overlooks the Saw Mill River Parkway and is alongside Mount Hope Cemetery. Location: Section: 4, Grave: 290, Society: Independence Sons of Israel. Marker is located in the Mount Hope section of the cemetery.
Name Listed on Cemetery Database: Name listed on marker: Rabbi Bernard Lissauer
Biographical Notes: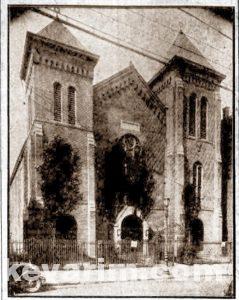 Photo Caption: Agudath Achim Shul c. 1928, Credit: Moreshes Chachmei America's Archives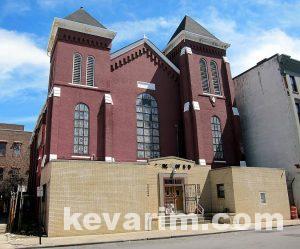 Photo Caption: Agudath Achim Shul as it stands today, Credit: Moreshes Chachmei America's Archives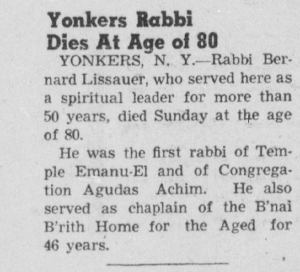 Source: THE NATIONAL JEWISH POST, Friday, March 17, 1950
« Previous: Rabbi Shlomo Sadowsky
Next: Rabbi Aleksander Shlomo Rosenberg »