Rabbi Yaakov Tzvi Erusalimsky

יעקב צבי ב"ר שמשון שמואל יהודה
Rav, Philadelphia, Pennsylvania
Date of Death: Sat. February 10, 1940 - Adar I 1 5740
Rosh Codesh
Anyone with biographical information is asked to please send it in.
See CONTACT page for details. Thank you.
Cemetery:
Mount Sharon Cemetery Co - Springfield, PA
Directions to Kever: Mount Sharon Cemetery is located in Springfield, Pennsylvania. Springfield is a suburb of Philadelphia, located about 10 miles west of the city.
Name Listed on Cemetery Database: Name listed on marker: Erusalimsky
Biographical Notes: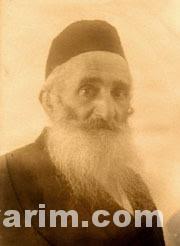 Photo Caption: Rav Yaacov Tzvi Erusalimsky, Credit: Moreshes Chachmei America's Archives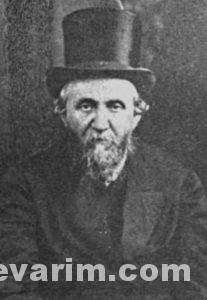 Photo Caption: The Rav's uncle, Rav Moshe Nachum Erusalimsky, Cheif Rabbi, Kielce, Poland, d. 1914, Credit: Moreshes Chachmei America's Archives