Rav, Cong B'Nai Yisreol – Pike Street Synagogue
d. 14 Av 1887 (5647)
Anyone with information or a better picture is asked to please send it in. See CONTACT page for details.
Directions to kever:
One of the Pitkin Avenue Cemeteries, presumably Bayside
Location: Needed
The cemetery is in disarray, use caution when visiting!!!
Click photo to enlarge , a new window will open, click that one as well.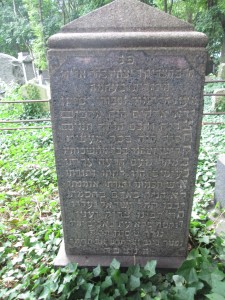 Photo Credit: Moreshes Chachmei America