Entries Tagged as 'Har Hazesim (Mount of Olives) Cemetery – Jerusalem'
אליהו משה ב"ר יצחק דוב
Rav, Congregation Shaaray Tefila, Brooklyn, New York
Date of Death: Tue. April 3, 1979 - Nissan 6 5739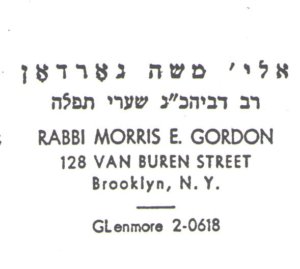 Credit: Moreshes Chachmei America
Bio Information:
Although born in American, Rav Gordon studied in the Mir (Poland). He was also a graduate of the New Haven Yeshiva head by Rav Yehuda Heschel Levenberg.
Tags: Har Hazesim (Mount of Olives) Cemetery - Jerusalem · Israel
Rosh HaYeshiva, Yeshiva Rabbi Chaim Berlin, Brooklyn, New York
Date of Death: Fri. November 28, 1980 - Kislev 20 5741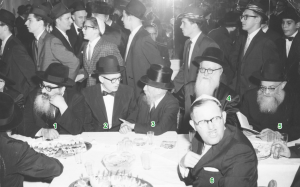 Photo Caption: At a wedding: 1. Rav Yitzchok Hutner, 2. Chosson, 3. Rav Eliezer Silver, 4. Needed, 5. Needed, 6. Needed, Credit: Needed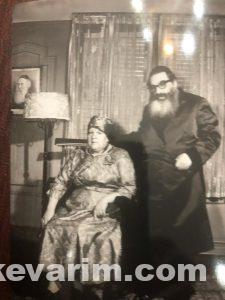 Photo Credit: Rav Hunter along with his Rebbitzin, Credit: Needed
Of Note: The picture of the Alter Rebbe of Liadi hanging on the wall.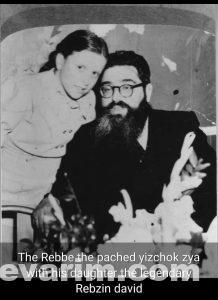 Credit: Needed 
Tags: General · Har Hazesim (Mount of Olives) Cemetery - Jerusalem · Israel · Rosh Yeshiva
זלמן יעקב ב"ר ברוך מרדכי
Rav, Boston, Massachusetts
Date of Death: Sun. January 5, 1936 - Teves 10 5696
Asara B'Teves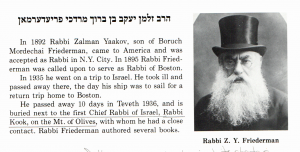 Source: Chachmei Yisroel of New England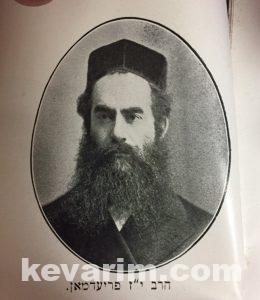 Photo Caption: Rabbi Zalman Moshe Friederman, Credit: Needed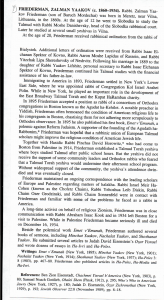 Source: Orthodox Judaism in America, Moshe D. Sherman
Tags: Har Hazesim (Mount of Olives) Cemetery - Jerusalem · Israel