אליעזר
Rav, Congregation Bnai Abraham, Philadelphia, PA
Date of Death: Mon. February 9, 1891 - Adar I 1 5651
Rosh Chodesh
Rav Kleinberg was born in the town of Bavisk, Lithuania and was the son-in-law of Rav Yisrael Lipchitz, the Chief Judge of the Vilna Bias Din. Soon after his father-in-laws passing the Rav was appointed as his replacement. He was then known as Rav Eliezer Dayan.
In 1890, Chief Rabbi Yaakov Yosef Joseph on New York City invited Rav Kleinberg to assume the pulpit at Congregation Bnai Abraham of Philadelphia. Soon after his funereal his son-in-law Rav Dov Aryeh Levinthal was installed has his successor.
Tags: Pennsylvania · Philadelphia, PA · Pre 1900
דוב אריה ב"ר אברהם הכהן
Chief Rabbi, Philadelphia, Pennsylvania
Date of Death: Tue. September 23, 1952 - 4 Tishrei 5713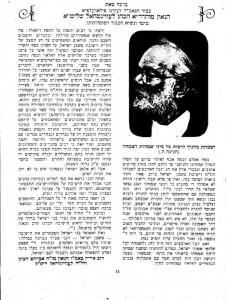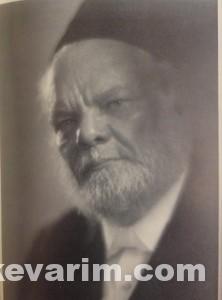 Photo Caption: Rabbi Bernard Leventhal, Credit: Needed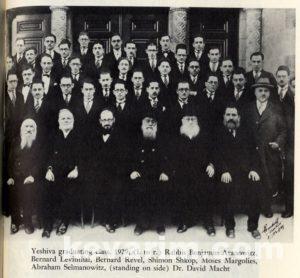 Credit: Yeshiva University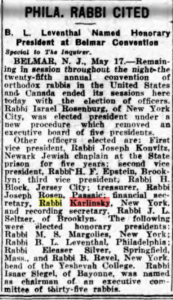 Photo Date: 1928, Source: Needed 
Tags: Chief Rabbi · Pennsylvania · Philadelphia, PA
יצחק ב"ר אורי
Founding Editor, The Occident
Date of Death: Sat. February 1, 1868 - Shevat 8 5628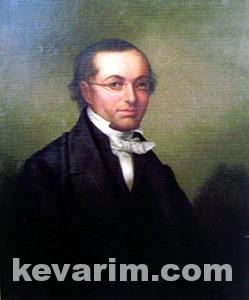 Photo Caption: Rev Isaac Leeser of Philadelphia, Credit: Needed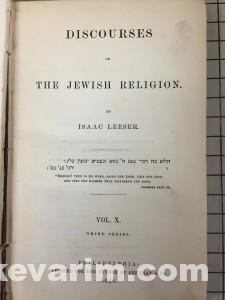 Photo Caption: Title page of Rev Isaac Leeser's book, Credit: Institute For Judaic Culture and History
Bio Information: 
Rev Isaac Leeser founded The Occident, the first general American Jewish magazine. The Occident is one of the most important records of American Jewish life in the middle decades of the nineteenth century. Rev Lesser was the first Rabbinic authority in the United Stated to introduce a weekly sermon as part of the Shabbos morning service delivered in English. The name Lesser is derived from his grandfather, whose Hebrew name was Eliezer.
Tags: Pennsylvania · Philadelphia, PA · Pre 1900