Meyer London Matzos Bakery

Lower East Side, New York City
Date of Death: Sat. June 22, 2019 -

Anyone with biographical information is asked to please send it in.
See CONTACT page for details. Thank you.
Cemetery:
Pesach - Passover (Matzah Bakeries)
Directions to Kever:
Biographical Notes: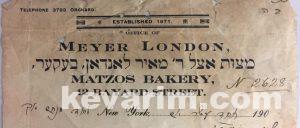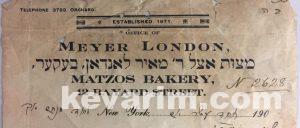 Photo Caption: Letterhead of Meyer London, proprietor of Meyer London Matzos Bakery, Credit: IFJCAH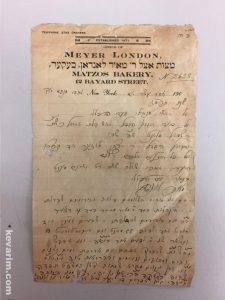 Photo Caption: The full letter, Credit: Institute For Judaic Culture and History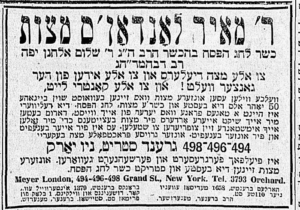 Photo Caption: Advertisement promoting Meyer London Matzos Bakery, Credit: MCA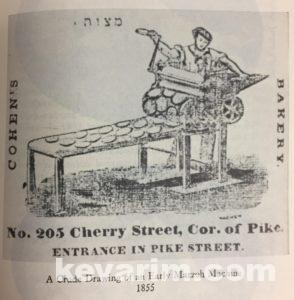 Photo Caption: Crude drawing of the Matzoh Machine at the Cohen's Matzoh Bakery on Pike Street, Credit: MCA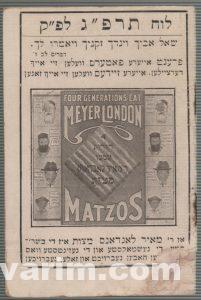 Credit: MCA


Source: NYT
Bio Information:
Meyer London Matzos Bakery founded in 1871 is among the first matzo bakeries on these shores.
Of Note:
The politician Meyer London (1871-1926), one of only two socialist politicians ever elected to Congress was Meyer London's nephew.
« Previous: Rabbi Chaim Joseph
Next: Agudas HaRabbanim Convention, 1926 »