Rabi Binyamin Yosef Weber

בנימן יוסף ב"ר אפרים
Rosh Yeshiva, Pupa, Long Island City, Queens
Date of Death: Fri. February 13, 1987 - Shevat 14 5747

Anyone with biographical information is asked to please send it in.
See CONTACT page for details. Thank you.
Cemetery:
Kiryas Pupa Cemetery - Ossining
Directions to Kever: Kiryas Pupa Cemetery is located in Westchester County in the town of Ossining, New York. Look for the sign on the left side Y.K.Y. Pupa, Once inside follow the sign towards the Tzion up the hill, Location: across the main path opposite the side door of the Pupa Rebbe's Ohel


Biographical Notes:
Note: The yeshiva has since moved to Kiryas Pupa located in Westchester County.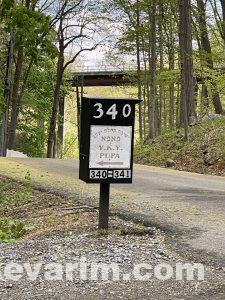 Photo Caption: Entrance to  Kiryas Pupa
« Previous: Rabbi Chaim Zev Werblowsky
Next: Rabbi Yisroel Rosenberg »