Rabbi Eliezer Drucker

אליעזר ב"ר צבי הכהן
Chief Rabbi, Camden, New Jersey
Date of Death: Tue. August 8, 1916 - Av 9 5676
Tish'a B'Av
Anyone with biographical information is asked to please send it in.
See CONTACT page for details. Thank you.
Cemetery:
New Camden Cemetery - Camden
Directions to Kever: New Camden Cemetery is located at the corner of Mt Ephraim Avenue and Ferry Avenue, near the Evergreen Cemetery in Camden, The Hebrew sections are gated off. Location: See pictures below
Biographical Notes: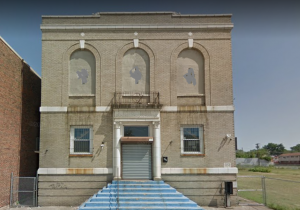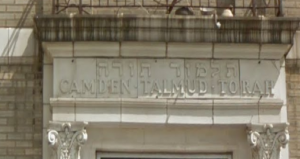 Photo Caption: Camden Talmud Torah building as it stands today at 623 Kaighn Ave in Camden, Credit: Google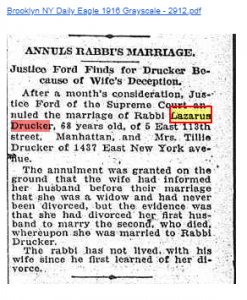 Photo Caption: Annulment from his second wife, Source: Brooklyn Daily Eagle, 1916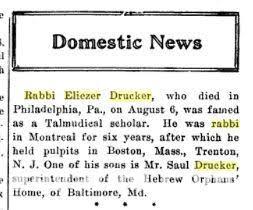 Credit: MCA


Photo Caption: Kever os Sarah Drucker at the United Hebrew Cemetery in Staten Island, NY, Location:  Knesses Israel Section, 2nd Street (bet Ave B and C), along the Road, Credit: MCA
Bio Information:
Rav Drucker rabinated in a number of cities prior to his arrival in Camden among them Portland, Buffalo, Montreal, and New York. For many years he was married to Sara Presky, a great-granddaughter of Rav Chaim Volozshiner.
« Previous: Rabbi Yaakov Baker
Next: Rabbi Shmuel Dovid Warshavshik »