Rabbi Elimelech Edlin

אלימלך ב"ר מנחם נחום
Rav, Congregation Sons of Jacob, Haverstraw, NY
Date of Death: Tue. January 9, 1906 - Teves 12 5666

Anyone with biographical information is asked to please send it in.
See CONTACT page for details. Thank you.
Cemetery:
Mount Repose Cemetery
Directions to Kever:
Name Listed on Cemetery Database: Name listed on marker: Rev Elimelech Edlin
Biographical Notes: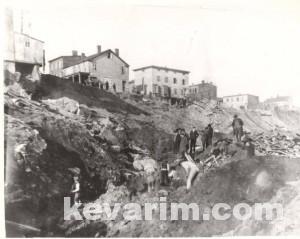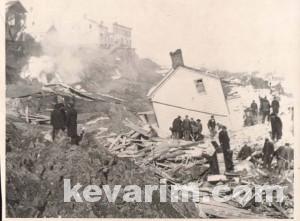 Photo Caption: Search and Rescue in the days after the Haverstraw Landslide, Credit: The Historical Society of Rockland County
Bio Information: 
The Rav was killed trying to rescue other members of his congregation during the infamous Haverstraw Landslide which took place on January 8, 1906.