Rabbi Menachem Schoenbrun

מנחם מענדל ב"ר אברהם הכהן
Rav, Congregation Knesses Yisroel, Cleveland, Ohio
Date of Death: Sun. January 31, 1943 - Shevat 25 5703

Anyone with biographical information is asked to please send it in.
See CONTACT page for details. Thank you.
Cemetery:
Lansing Cemetery Association - Cleveland
Directions to Kever: Lansing Cemetery Association in Cleveland, Ohio maintains computerized records and will provide a detailed location map upon request. Location: Needed
Name Listed on Cemetery Database: Name listed on marker: Schoenbrun
Biographical Notes:
Bio Information:
The Rav, a respected authority on shechita (ritual slaughter) also wrote Minchas Sofer a collection of homiletics on the weekly Parsha. Prior to his position in Cleveland, he rabbinated in Scranton, PA and Bridgeport, CT respectively.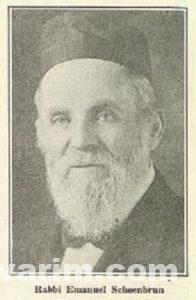 Source: Yehudis Schonbrun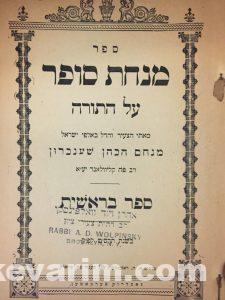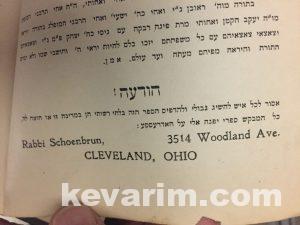 Credit: IFJCAH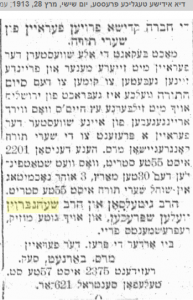 Source: Yiddish Daily Press,  March 1913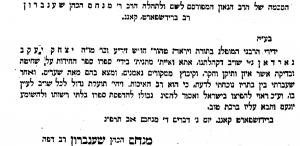 Source: Needed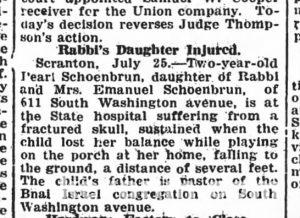 Source: Pittston Gazette, 25 Jul 1917
« Previous: Rabbi Moshe Mordechai Tabachnick
Next: Rabbi Ephraim Epstein »