Rabbi Shlomo Yitzchok Scheinfeld

שלומה יצחק ב"ר אהרן
Chief Rabbi, United Orthodox Congregations of Milwaukee
Date of Death: Sat. April 24, 1943 - Nissan 5703

Anyone with biographical information is asked to please send it in.
See CONTACT page for details. Thank you.
Cemetery:
Second Home Cemetery - Milwaukee
Directions to Kever: Second Home Cemetery is located in Milwaukee, Wisconsin along South 43rd Street. Location: Grave Number: S10L2SS2
Name Listed on Cemetery Database: Name listed on marker: Rabbi Solomon Isaac Scheinfeld
Biographical Notes:
Bio Information:
The Rav was born in Skodivlle, Lithuanian and studied in Kovno. He arrived here in 1890 and for a short while was the Rabbi of the Bais Medrash Hagadol of Milwaukee before accepting the position of Chief Rabbi of Louisville, KY. In 1902 he returned to Milwaukee where he was installed as Chief Rabbi of Wisconsin while being the Rabbi of Congregation Beth Israel.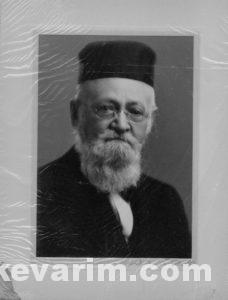 Photo Caption: Rabbi Shlomo Yitzchok Scheinfeld, Credit: Needed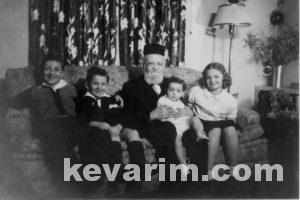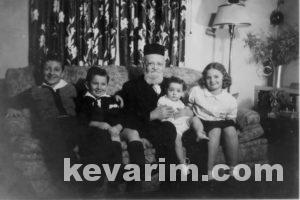 Photo Caption: Rabbi Shlomo Yitzchok Scheinfeld, Credit: Needed
« Previous: Torah Scrolls
Next: Rabbi Nachum Yitzchok Robinson »