Rabbi Shmuel Avigdor Levinson

שמואל אביגדור ב"ר צבי
Rav, United Hebrew Congregation, Newport, Kentucky
Date of Death: Sat. February 5, 1949 - Shevat 6 5709

Anyone with biographical information is asked to please send it in.
See CONTACT page for details. Thank you.
Cemetery:
Covedale Cemeteries - Cincinnati
Directions to Kever: Located in the Covedale section of Cincinnati, Golf Manor No. 1 Cemetery is part of the Jewish Cemeteries of Greater Cincinnati Association and is located at 2111 Anderson Ferry Road. Location: Section: Golf Manor No. 1, Section: 1, Row: 9, Grave: 36
Name Listed on Cemetery Database: Samuel V. Levinson
Biographical Notes:
Bio Information:
After arriving on these shores in 1887 from Russia, Rav Levinson served as the founding rabbi of  both at United Hebrew Congregation in Newport and later in Temple Israel in Covington, Kentucky. Both had relatively small Jewish communities.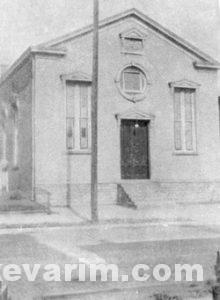 Photo Caption: United Hebrew Congregation, Newport, Kentucky  c. 1905, Credit: American Jewish Archives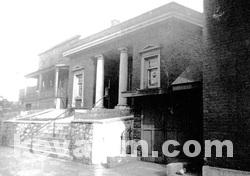 Photo Caption: Temple Israel's first building (Covington, Kentucky), Credit: American Jewish Archives