Rav, Beth Medrash Hagadol of Baltimore
d. 21 Av, 1931 (5691)
Anyone with information is asked to please send it in. See CONTACT page for details.
Directions to kever:
Beth Hamedrosh Hagodol Congregation Cemetery
6300 Hamilton Avenue
Rosedale, MD 21237
Note: Enter from the Philadelphia Road entrance.
Location: Needed
Click photo to enlarge, a new window will open, click that one as well.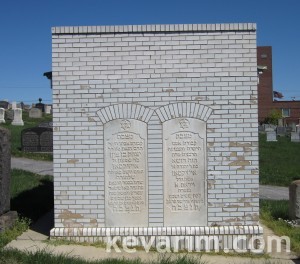 Photo Credit: Sam Schecter, Baltimore, MD