Rebbe Avroham Yosef Yuska Gottosman

אברהם יוסף יוסקא ב"ר מאיר הלוי
Jassy Rebbe
Date of Death: Sun. March 21, 1948 - Adar II 10 5708

Anyone with biographical information is asked to please send it in.
See CONTACT page for details. Thank you.
Cemetery:
Beth David Cemetery - Long Island
Directions to Kever: Beth David Cemtery in Elmont on Long Island maintains computerized records and will provided a detailed location map upon request. Location: Section: A1, Society: Congregation Linath Hatzedek, First part of Emanuel Avenue)
Biographical Notes: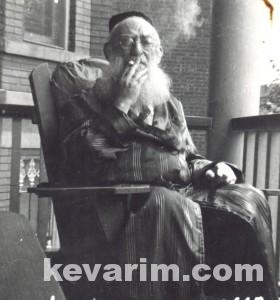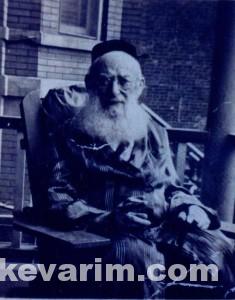 Photo Caption: Rebbe Avroham Yosef Yuska Gottesmanin in his backyard at 91 Hart Street, Brooklyn, NY, where he also had his beis medrash from when he arrived on these shores in 1921 until his passing in 1948, Credit: SB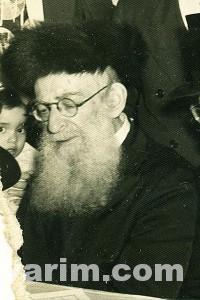 Photo Caption: Rebbe Avroham Yosef Yuska Gottesmanin, Credit: SB

Bio Information:
The Rebbe was born in Jezierzany, Poland (Germany) and came to the United States in 1921. His only known work is on the Rambam's Thirteen Principles (Brooklyn 1945) was reprinted several times in Hebrew and Yiddish. The Rebbe was also one of more than 400 Rabbanim and Admorim who on Erev Yom Kippur, 1943 marched on Washington demanding that the Roosevelt administration help save the Jews of Europe.
« Previous: Rebbe Avroham Binyomin Beinush Auerbach
Next: Rebbe Menachem Shlomo Taub »