Rabbi Moshe Shimon Sivitz

משה שמעון ב"ר יחזקאל
Chief Rabbi, Pittsburgh, Pennsylvania
Date of Death: Thu. July 30, 1936 - Av 11 5696

Anyone with biographical information is asked to please send it in.
See CONTACT page for details. Thank you.
Cemetery:
Shaare Torah Congregation Cemetery - Pittsburgh
Directions to Kever: Both the Shaare Torah Cemetery and the Beth Abraham Cemetery run along Stewart Avenue in the Carrick section of Pittsburgh. Contact the cemetery office for additional information: Location: Center, H 18
Name Listed on Cemetery Database: Name on tombstone: Rabbi M.S. Sivitz
Biographical Notes: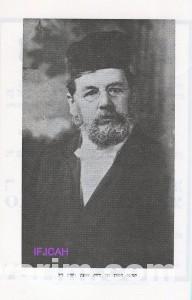 Photo Caption: Rabbi Moshe Shimon Sivitz, Credit: Institute For Judaic Culture and History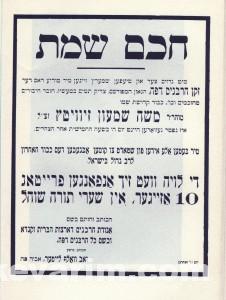 Photo Caption: Poster announcing the passing of Rabbi Moshe Shimon Sivitz, Credit: Institute For Judaic Culture and History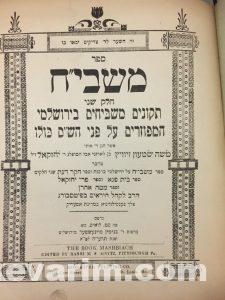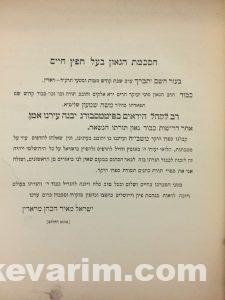 Credit: IFJCAH
Bio Information: 
Rav Sivitz was born in Zhitovyan (Kovno), Lithuania and studied in the Yeshivos of Slovan and Chelm, where he became a close disciple of Rav Eliezer Gordon, the Telzer rosh yeshiva. He also received semicha (ordained) from Rav Gordon and additional semicha from Rav Yitzchok Elchonon Spector, the Kovner Rav.
The Rav's first pulpit was in Phikelin, Lithuania in 1885 but soon after moved to the United States. Before becoming the Chief Rabbi of Pittsburgh the Rav spent two years in Baltimore. Rav Sivitz, known as an outspoken critic against the Reform movement, organized the first talmid torah (day school) in Pittsburgh. The Rav was held in high esteem by many Rabbonim in Europe among them Rav Yisroel Meir Kagan, the Chofetz Chaim who wrote the approbation to his commentary on Talmud Yerushalmi (Jerusalem Talmud). As a side, the Rav delivered the keynote eulogy at Chief Rabbi Yaakov Yosef Joseph's funeral.
« Previous: Rebbe Yaakov Yisroel Twersky
Next: Rabbi Cemach Hoffenberg »