Rebbe Eliyahu Yosef Rabinowitz

אליהו יוסף ב"ר גדליה אהרן
Linitz Slavita Rebbe of Buffalo
Date of Death: Tue. November 15, 1910 - Cheshvan 13 5671

Anyone with biographical information is asked to please send it in.
See CONTACT page for details. Thank you.
Cemetery:
Pine Ridge Heritage Blvd Cemeteries - Cheektowaga (Buffalo)
Directions to Kever: Ahavas Shalom Jefferson Shul Cemetery is located in Cheektowaga, near the Buffalo Niagara International Airport. Location: GPS address is 645 Pine Ridge Heritage Blvd. Ohel, along the road. The combination is on the door in Hebrew, 3, 1, 4, 2
Name Listed on Cemetery Database: Rabinowitz
Biographical Notes: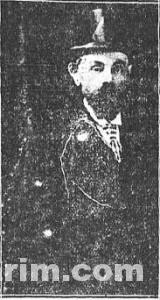 Photo Caption: A picture of the Rebbe from the Yiddish newspaper Die Wahrheit, 7/22/11, Credit:  Moreshes Chachmie America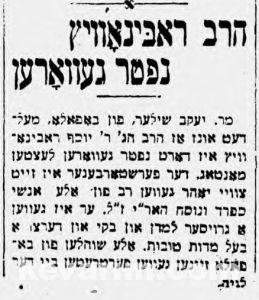 Photo Caption: Yiddish Kezetzung, November 25, 1910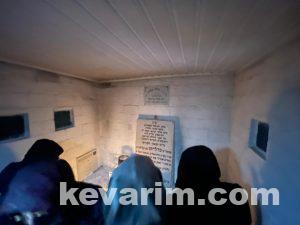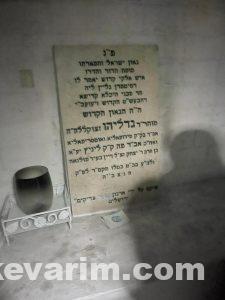 Photo Caption: Ohel of Rebbe Gedalya of Lintiz, (not far from Vinnytsya, Ukraine), Credit: Avroham Ozer of Uman
Bio Information:
The Rebbe came to the United States in 1899 from Russia and settled on the Lower East Side. In 1910 he moved to Buffalo and headed the Jefferson Street Shule. In addition to his own great genealogy, the Rebbe was the brother-in-law and chavrusa (a study partner) of the renowned Rebbe Mordechai Dov of Hornisteiple.
The Rebbe appears to be the first Admor to be buried in the United States.
« Previous: Rabbi Alter Yitzchok Isaac Weinberger
Next: Rabbi Yaakov Meir Kahn »