Rebbe Yaakov Chaim Perlow

יעקב חיים ב"ר ישראל
Stolin Detroiter Rebbe
Date of Death: Tue. May 7, 1946 - Iyar 6 5706

Anyone with biographical information is asked to please send it in.
See CONTACT page for details. Thank you.
Cemetery:
Hebrew Memorial Park Cemetery - Detroit
Directions to Kever: Hebrew Memorial Park Cemetery is located in Detroit, Michigan. Location: Workmens Circle Cemetery the Stoliner Section, Ohel. Note: Cemetery closes late afternoon. The ohel has an electric combination: 1622
Biographical Notes: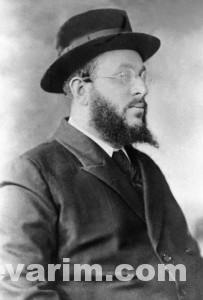 Photo Caption: Rebbe Yaakov Chaim Perlow, Stolin Detroiter Rebbe. The Rebbe's father Rebbe Yisroel was "The Frankfurter" as he is buried in Frankfurt am Main. He was also known as the Yenuka of Stolin d. 1921.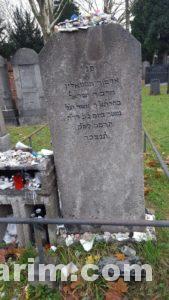 Photo Caption: Kever of Rebbe Yisroel, the Yenuka of Stolin (see above), Credit: Yochanon OKT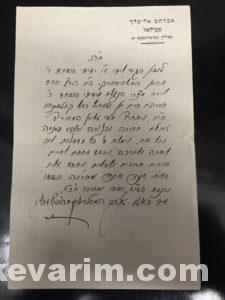 Photo Caption: Letter written by Rebbe Avrohom Elimelech Perlow HY"D of Karlin (m. 1942) older brother of the Stolin Detroiter Rebbe. Prior to World War II the Rebbe moved to Eretz  Yisroel but eventually moved back Europe. His father-in-law was Rebbe Mordechai Yoseph of Zlatipola. Credit: IFJCAH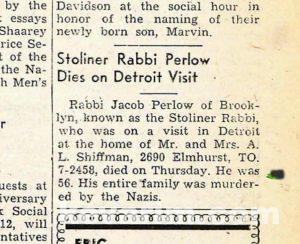 Source: The Detroit Jewish News. May 10, 1946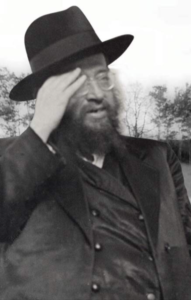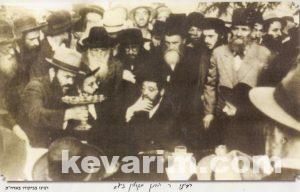 Photo Caption: Rebbe Yochanan Perlow (See below), Credit: Moreshes Chachmei America Archives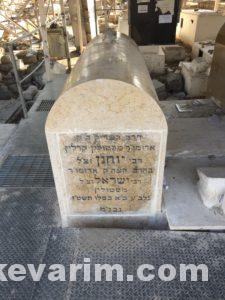 Photo Caption: Kever of Rebbe Yochanan Perlow (d. 1955) youngest brother of the Stolin Detroiter Rebbe. Rebbe Yochanan was the Grand Rebbe of Karlin-Stolin in America and authored the Karliner Prayer Book Siddur Beis Aharon V'Yisrael. The Rebbe's father-in-law was Rebbe Shimon Shloima of Olyka. He was survived by a daughter, Rebitzen Feiga who was married to Mr. Ezra Shochet, they were the parents of the present day Rebbe. Credit: IFJCAH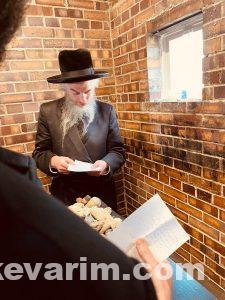 Photo Caption: Rebbe Yochanan Shochet, Loitzker Rebbe, at the kever of his Great Uncle in Detroit, Credit: Needed

« Previous: Rabbi Zorach HaLevi Hurwitz
Next: Rabbi Avroham Yosef Rice »