Rabbi Avroham Yosef Rice

אברהם יוסף ב"ר מאיר שבק חיים
Rav, Congregation Nidchei Israel, Baltimore, Maryland
Date of Death: Tue. October 28, 1862 - Cheshvan 5 5623

Anyone with biographical information is asked to please send it in.
See CONTACT page for details. Thank you.
Cemetery:
Baltimore Hebrew Congregation Cemetery - Baltimore
Directions to Kever: Grave is on the left side just beyond the end on the road, about 400 feet, in the chained off section
Name Listed on Cemetery Database: Joseph Rice
Biographical Notes: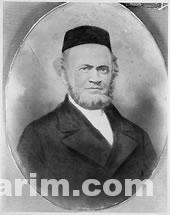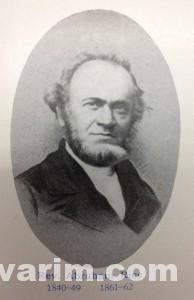 Photo Credit: From the Virtual Judaica reference collection library 
Rav Rice was the fist known ordained Rav to serve as Moreh Dasrah of a congregation in this country. Rav Rice was a talmid (student) of Rav Avroham Bing the Chief Rabbi of Wurzburg and subsequently of Rav Wolf Hamburger of Fuerth. As the first ordained Rav in the United States, Rav Rice decided the halachic Hebrew spelling for many of the cities across the country.