Rebbe Yitzchok Yoel Rabinowitz

יצחק יואל ב"ר גדליהו אהרן
Manestricher Rebbe of East New York
Date of Death: Wed. November 25, 1987 - Cheshvan 24 5747

Anyone with biographical information is asked to please send it in.
See CONTACT page for details. Thank you.
Cemetery:
Old Montefiore Cemetery - Queens
Directions to Kever: Old Montefiore Cemetery in Queens maintains computerized records and will provide a detailed location map upon request. Location: Follow Montefiore Avenue, right on Lane O, alongside the ohel of his grandfather, Section: CHEVRA NOCHLIS JOUSHIA, Block: 9, Row: 011L
Name Listed on Cemetery Database: ISAAC RABINOWITZ
Biographical Notes: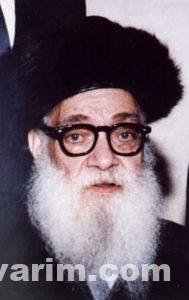 Photo Caption: Manestricher Rebbe of East New York, Credit: N/N


Photo Caption: Manestricher Rebbe speaking at Yeshiva Rabbi Meyer Simche Hacohen, the longtime pulpit of Rabbi JJ Hecht. Sitting in the right corner is Rav Pinchas Mordechai Teitz of Elizabeth, NJ, Credit: Anshe Sholom Chabad of Kew Gardens
: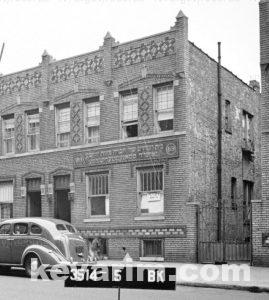 Photo Caption:  Chevra Nachlas Yehushua,  89 Legion Street, Brooklyn c. 1940, Credit: NYC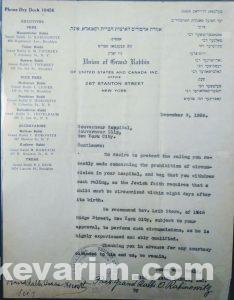 Photo Caption: Agudath Admorim (Union of Grand Rabbis) stationary, Credit: MCA
Bio Information:
The Rebbe was the first Chassidic Rebbe inaugurated in the United States.
« Previous: Rabbi Yehuda Tzvi Steiner
Next: Rabbi Yechezkel Podbelevitz »