Agudas HaRabonim Convention Rockaway Park, New York (One)

קאנווענשאן של אגודת הרבנים בניו יורק
Date Of Conference Needed
Date of Death: Tue. February 28, 2017 -

Anyone with biographical information is asked to please send it in.
See CONTACT page for details. Thank you.
Cemetery:
Delegation Of Rabbonim Pictures
Directions to Kever:
Biographical Notes: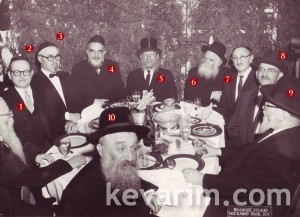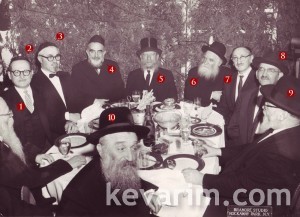 Photo Credit: Institute For Judaic Culture and History (IFJCAH)

Please contact us, if you recognize anyone in the photo!!!!
1. Rav Avroham Yoffen, Rosh Yeshiva Novardok
2. Rav  Zalman Reichman, Bronx, NY
3. Rav Mordechai Pinchas Teitz, Elizabeth, NJ
4. Rav Dovid Lifshitz, Suwałker Rav, New York City
5. Rav Eliezer Silver, Cincinnati, OH
6. Rav Aaron Kotler, Lakewood, NJ
7. Rav Simcha Elberg, General Editor HaPardis
8. Rav Meir Cohen, Asbury Park, NJ, Secretary Agudas Harabanim
9. Rav Yaakov Yitzchok Ruderman, Baltimore, MD
10. Rav Chaim Tzvi Kruger
Note:
Number 8 may be Rav Shimon Morduchovitz, Bronx, NY and Number 1 is assumed.
Agudas HaRabonim History: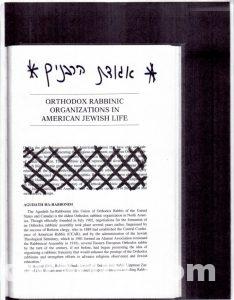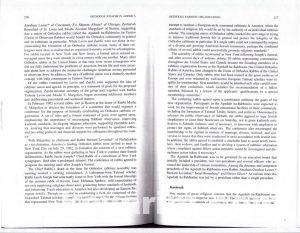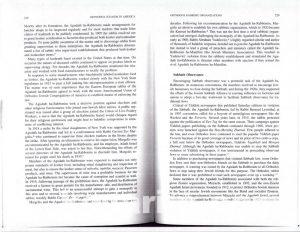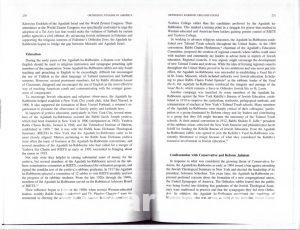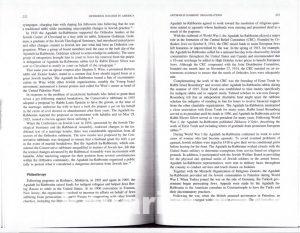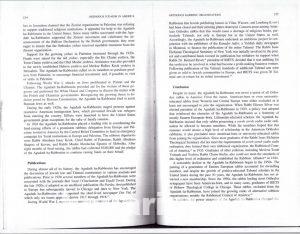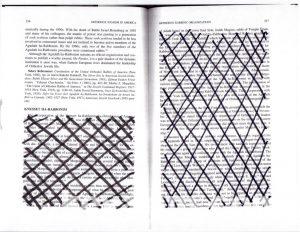 Source: Orthodox Judaism in America, Moshe D. Sherman
« Previous: Rabbi Moshe Binyamin Tomashoff
Next: Rebbe Yitzchok Isaac Langner »