Rabbi Moshe Binyamin Tomashoff

משה בנימון ב"ר אלכסנדר יהושע
Rav, Chevra Beth Israel, Brownsville, Brooklyn
Date of Death: Wed. January 6, 1960 - Teves 6 5720

Anyone with biographical information is asked to please send it in.
See CONTACT page for details. Thank you.
Cemetery:
Old Montefiore Cemetery - Queens
Directions to Kever: Old Montefiore Cemetery in Queens maintains computerized records and will provide a detailed location map upon request. Location: Location: Gate: 665/S, Block: 28, Row: 011R, Grave: 2, Society: Chevra Beth Israel of Brownsville
Name Listed on Cemetery Database: MOSES (RABBI) TOMASHOFF
Biographical Notes: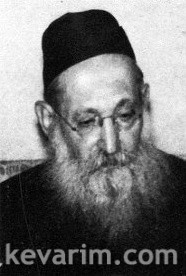 Photo Caption: Rav Moshe Binyamin Tomashoff, Credit: Needed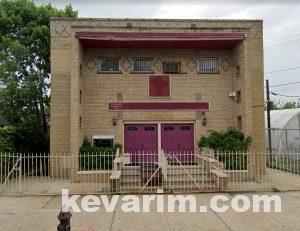 Photo Caption: Chevra Beth Israel of Brownsville as it stands today (2019) at 772 Sachman Street in Brooklyn, Credit: Google
Bio Information:
The Rav was a prominent member of the Agudath Harabonim.