Entries Tagged as 'Slonim'
צבי אריה אברהם ב"ר שמעון שלמה
Aliker Rebbe
Date of Death: Thu. July 28, 1966 - Av 11 5726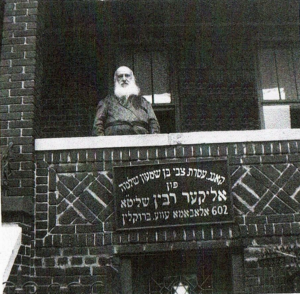 Photo Caption: The Rebbe standing on the porch of his shul, Credit: Moreshes Chachmei America (MCA)
Tags: Admorim · Beth David Cemetery - Long Island · New York · Queens / L.I., NY · Slonim
פנחס בצלאל ב"ר אהרן
Lechovicher Slonimer Rebbe , Detroit,
Date of Death: Sat. August 4, 1945 - Av 25 5705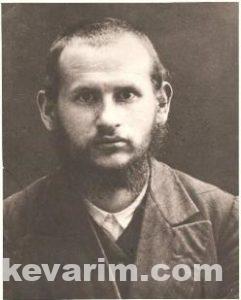 Photo Caption: The Rebbe's son, Rabbi Avroham Aaron Malowicki HY"D, m. Treblinka 1942, Credit: Elisheva Malowicki
Tags: Admorim · Beth David Cemetery - Long Island · New York · Slonim
משה מנחם מענדל ב"ר אלכסנדר סנדר
Slonimer Detroit  Rebbe
Date of Death: Sun. June 5, 1960 - Sivan 10 5720



Source: Needed



Date: December 22, 1944, Source: Needed 
Bio Information:
The Rebbe's father-in-law was Rebbe Shmuel Weinberg the Admor of Slonim and author of Divrei Shmuel.
Tags: Admorim · Detroit, MI · Michigan · Slonim