Entries Tagged as 'Philadelphia, PA'
שבתי
Rav, Congregation Mikveh Israel, Philadelphia, PA
Date of Death: Thu. November 11, 1897 - Cheshvan 17 5659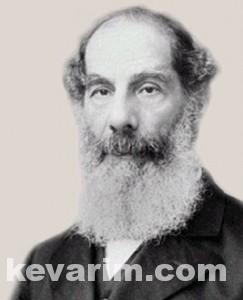 Photo Caption: Rev Shabtai Sabato Morias, Credit: English Hebraica
Bio Information:
Hazan of Mikveh Israel 1851-1897: noted for his anti-slavery sermons. Involved in the education of children and adults, he worked for the Hebrew Sunday School Society, the Hebrew Education Society and the Young Men's Hebrew Association (YMHA). A founder and first president of the Jewish Theological Seminary and professor of Bible there. He worked in behalf of Russian immigrants, settling disagreements between workers and employers.
Adapted: from the Congregation Mikveh Israel website.
Tags: Pennsylvania · Philadelphia, PA · Pre 1900
יצחק ב"ר אורי
Founding Editor, The Occident
Date of Death: Sat. February 1, 1868 - Shevat 8 5628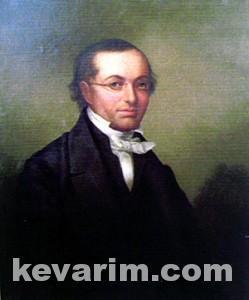 Photo Caption: Rev Isaac Leeser of Philadelphia, Credit: Needed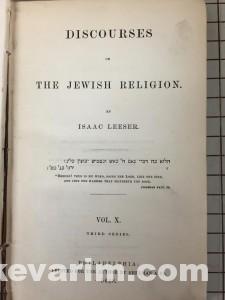 Photo Caption: Title page of Rev Isaac Leeser's book, Credit: Institute For Judaic Culture and History
Bio Information: 
Rev Isaac Leeser founded The Occident, the first general American Jewish magazine. The Occident is one of the most important records of American Jewish life in the middle decades of the nineteenth century. Rev Lesser was the first Rabbinic authority in the United Stated to introduce a weekly sermon as part of the Shabbos morning service delivered in English. The name Lesser is derived from his grandfather, whose Hebrew name was Eliezer.
Tags: Pennsylvania · Philadelphia, PA · Pre 1900