אליהו ב"ר שמעון
Rev, New York
Date of Death: Sun. December 27, 1992 - Teves 3 5753
Chanukah
Tags: Beth Moses Cemetery - LI · New York · Queens / L.I., NY
יואל צבי ב"ר יעקב משה
Salka Rav
Date of Death: Mon. April 7, 1958 - Nissan 17 5718

Tags: Beth Moses Cemetery - LI · New York · Queens / L.I., NY
יחיאל מיכל ב"ר עזר הכהן
Krasna Rav
Date of Death: Sun. February 28, 1993 - Adar 7 5753

Tags: Beth Moses Cemetery - LI · New York · Queens / L.I., NY
ישראל חיים ב"ר יוסף
Rav, Minneappolis, Minnesota
Date of Death: Thu. December 5, 1957 - Kislev 13 5718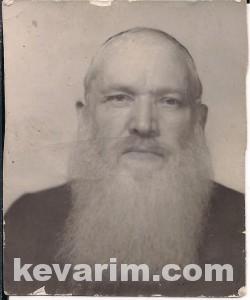 Photo Caption: Rabbbi Yisroel Chaim Nachfolger, Credit: M.N.
Bio Information:
The Rav who was originally from Krystonopol, Poland (Galicia) was very involved with upholding kashrus standard in Minneapolis. In addition, having lost his entire family (children and grandchildren) to the Nazi beasts  he worked tirelessly convincing parents to send their children to the Talmud Torah instead of public school.


Tags: Beth Moses Cemetery - LI · New York · Queens / L.I., NY
משה ב"ר אליעזר צבי
Rav, Beth Hamidrash Hagodol of Washington Heights
Date of Death: Sat. April 10, 1982 - Nissan 17 5742
Pesach
Tags: Beth David Cemetery - Long Island · New York · Queens / L.I., NY · Wellwood Cemetery - Long Island
מנחם מענדל ב"ר יוסף שלומה
Rav, Congregation Bnei Yaakov, Cleveland, Ohio
Date of Death: Thu. April 11, 1946 - Nissan 10 5706

The Rav, an executive member of the Agudath Harabonim published his Bechi Tamrumim in 1929. Bechi Tamrumim is a collection of eulogies.
Tags: Beth Moses Cemetery - LI · New York · Queens / L.I., NY
הילל ב"ר ברוך בענדיט
Krasna Rav
Date of Death: Sun. July 15, 1979 - Tammuz 20 5739


Photo Caption:  Rabbi Hillel Lichtenstein, Credit: Moreshes Chachmei America's Archives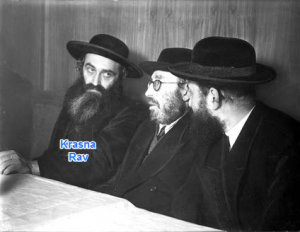 Photo Caption: Rabbi Hillel Lichtenstein, Credit: Moreshes Chachmei America's Archives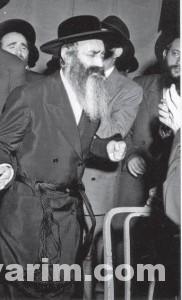 Photo Caption: Rabbi Hillel Lichtenstein, Credit: Moreshes Chachmei America's Archives
Tags: Admorim · Beth Moses Cemetery - LI · New York · Queens / L.I., NY