צבי דוב ב"ר אליקום
Rav, Scranton, PA
Date of Death: Fri. February 4, 1955 - Shevat 12 5715

Tags: Pennsylvania · Scranton, PA
אלחנן צבי ב"ר שמעון אריה
Chief Rabbi, Scranton, PA and Lackawanna County
Date of Death: Wed. October 19, 1966 - Cheshvan 1 5727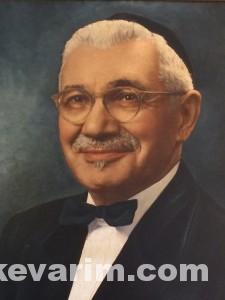 Photo Caption: Rav Guterman introduced a daily Gemara Shiur (lecture) in 1911 which ran for over 50 years, a groundbreaking concept here in the United States at that time.
Tags: Chief Rabbi · Pennsylvania · Scranton, PA
ישראל שלמה זלמן ב"ר יחיאל
Chief Rabbi, Wilkes-Barre, Pennsylvania
Date of Death: Mon. August 22, 1949 - Av 27 5709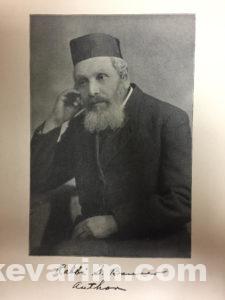 Credit: Institute For Judaic Culture and History IFJCAH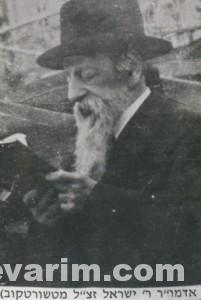 Photo Caption: Rebbe Yisroel Friedman, Chortkover Rebbe, d.1394, Credit: Chasdei Moshe-Kopyczynitz

Bio Information:
Rav Baurer the personal secretary of Rebbe Yisroel Friedman, the Chortkover Rebbe prior to coming to the United States, wrote many seforim and was a member of the Agudas Harabonim.
Tags: Chief Rabbi · Pennsylvania · Scranton, PA
מנחם ב"ר מרדכי צבי
Scrantoner Rebbe
Date of Death: Fri. April 10, 1936 - Nissan 21 5699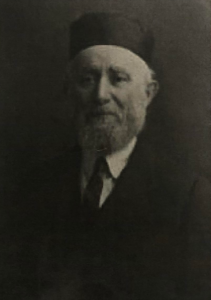 Photo Caption: Rabbi Menachem Schwartz, Credit: The Life and Work of Emanuel Schwartz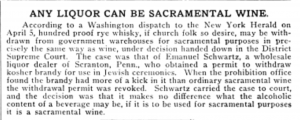 Source: California Grape Growers, Voll: III, No: 5, 1922
Tags: Admorim · Pennsylvania · Scranton, PA