Rabbi Elchanon Tzvi Guterman

אלחנן צבי ב"ר שמעון אריה
Chief Rabbi, Scranton, PA and Lackawanna County
Date of Death: Wed. October 19, 1966 - Cheshvan 1 5727

Anyone with biographical information is asked to please send it in.
See CONTACT page for details. Thank you.
Cemetery:
Dalton Jewish Cemetery - Scranton
Directions to Kever: Dalton Jewish Cemetery which servers both Scranton and Wilkes-Barre, as well as other surrounding communities, is located in Dalton, Pennsylvania. Location: Section: Linden, up the hill on the right side
Name Listed on Cemetery Database: Name on tombstone: Rabbi Henry Guterman
Biographical Notes: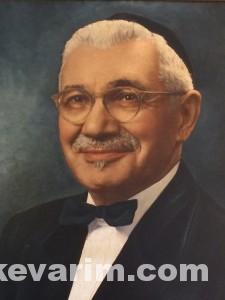 Photo Caption: Rav Guterman introduced a daily Gemara Shiur (lecture) in 1911 which ran for over 50 years, a groundbreaking concept here in the United States at that time.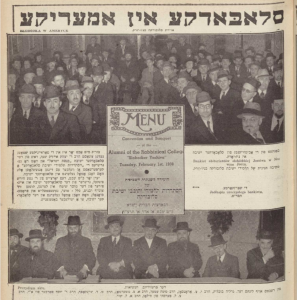 Photo Caption: Memorial Dinner in New York for the Slabodka Yeshiva, 1938, Credit: MCA
« Previous: Rabbi Yehoshua Herschel Singer
Next: Rabbi Hillel Weiss »