Pesach / Passover 1939

Rabbis examine freshly milled flower for Passover
Date of Death: Sat. March 25, 1939 - Nissan 5 5699

Anyone with biographical information is asked to please send it in.
See CONTACT page for details. Thank you.
Cemetery:
Pesach - Passover (Matzah Bakeries)
Directions to Kever:
Biographical Notes: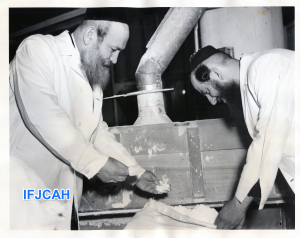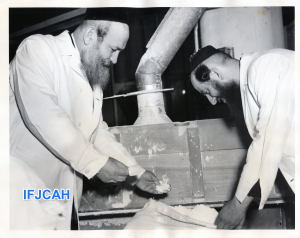 Photo Caption: Rabbis examine freshly milled flour for Passover, Credit: Institute For Judaic Culture and History
Note: Please help us identify anyone in the picture or the setting.
« Previous: Rabbi Yitzchok Wenstein
Next: Rabbi Tzvi Macht »