Rabbi Abba Schepschel Schaffer

Rav, Congregation Shearith Israel of Baltimore
Date of Death: Sat. October 8, 1932 - Tishrei 8 5693

Anyone with biographical information is asked to please send it in.
See CONTACT page for details. Thank you.
Cemetery:
Baltimore Hebrew Congregation Cemetery - Baltimore
Directions to Kever: Baltimore Hebrew Congregation better known as the Belair Road Cemetery is located at 2100 Belair Rd in Baltimore. It is advisable to call the cemetery prior to visiting. Location: Small Footstone
Name Listed on Cemetery Database: Name listed on marker: Schaffer
Biographical Notes: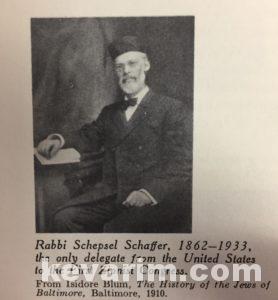 Photo Credit: IFJHAC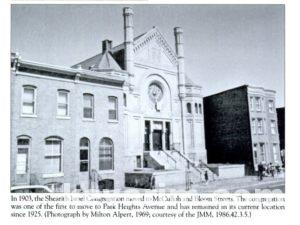 Photo Credit: Lauren R. Silberman
Bio Information:
Rav Schaffer studied in the Berlin Rabbiner Seminar (Rabbinical Seminary), headed by the famous Rav Azriel Hildesheimer. The Rav was ordained by Rav Hildesheimer, Rav Avroham Diamant of Yurburg, Rav Zev Lehrman of Erzvilok, the Kovno Rov, Rav Yitzchok Elchonon Spector and Rav Alexander Moshe Lapidus (Lapidoth) of Rossieny (a friend of Rav Yisroel Salanter).
The Rav arrived in New York in 1892 and was soon installed as the first Moreh Dasrah of Shearith Israel, Baltimore, Maryland. In 1928, after having served for thirty-five years Rav Schaffer retired to the position of rabbi emeritus. He was to remain responsible for the congregation's kashrus supervision until the appointment of his successor. However, at the time of Rav's passing, no successor had been appointed. It was not until four years later, in December 1936, that Rav Shimon Schwab arrived from Europe to fill the vacancy left by Rav Schaffer.