Rabbi Yisroel Goodman

ישראל ב"ר דוב
Rav, Chernovitzer Shul, New York City
Date of Death: Mon. March 2, 1936 - Adar 8 5696

Anyone with biographical information is asked to please send it in.
See CONTACT page for details. Thank you.
Cemetery:
Mount Carmel Cemetery Section 2 & 3 - Queens
Directions to Kever: Mount Carmel Cemetery in Glendale, Queens maintains computerized records and will provide a detailed location map upon request: Location: Small ohel, a few rows before the Berenson mausoleum along Cooper Avenue. Section: 2, Block: 9, Map: 4, Society: Anshe Sfard of Boro Park
Name Listed on Cemetery Database: GOODMAN, ISRAEL
Biographical Notes: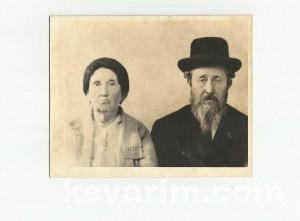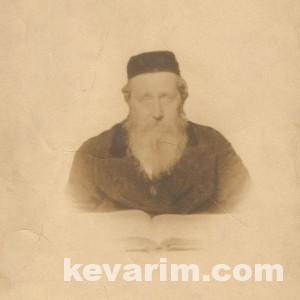 Caption: Rabbi Yisroel Goodman, Credit: Ira Lubell, md
Photo Caption: Goodman family lineage, Credit: Moreshes Chachmei America's Archives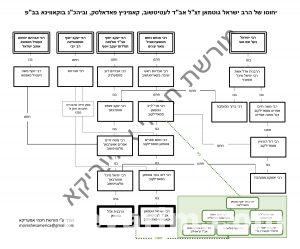 Kever of Rebbe Yaakov Yosef of Ostrog (Rebbe Yeva), d. 20 Tishrei, 5551 (1790) along with his grandson and namesake, Ostrog, Ukraine: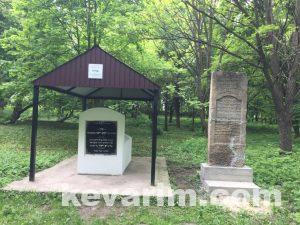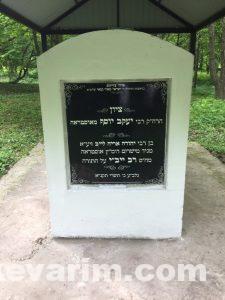 Note: Rebbe Yeva was a student of the Baal Shem Tov. It should also be noted that the Maharsha, Rav Shmuel Eliezer HaLevi Eidels (d.1631) as well as the Chief Rabbi of Ostrog, Rav Meir Margolis (d. 1790) are buried in the same cemetery.  Credit: IFJCAH
Bio Information:
The Rav who came here from Podolsk, Ukraine was a descendant among others of Rebbe Yisroel Ball Shem Tov and his grandson Rebbe Moshe Chaim Ephraim of Sudilkov, better known as the Degel Machaneh Ephraim, Rebbe Yeva of Ostrog, and Rebbe Menachem Mendel of Bahr.