Rabbi Avroham Freuer

אברהם ב"ר שלמה מאיר
Baal, Nishmas Kol Chaim
Date of Death: Wed. March 11, 1936 - 17 Adar 5696

Anyone with biographical information is asked to please send it in.
See CONTACT page for details. Thank you.
Cemetery:
Beth David Cemetery - Long Island
Directions to Kever: Beth David Cemetery in Elmont, NY maintains computerized records and will provide a detailed location map upon request. Location: Section: D3 along Sinai Avenue, between Madison and Adams Avenue (closer to Adams, see map). Society: 1st America USCIE Zielone
Name Listed on Cemetery Database: Abraham Feuer
Biographical Notes: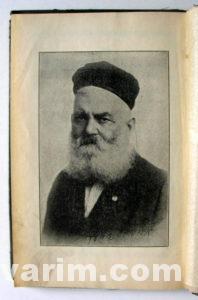 Photo Caption: Rav Avroham Feuer, Credit: IFJCAH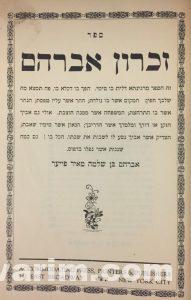 Credit: Institute For Judaic Culture and History IFJCAH
Bio Information:
Among the Rav's seforim (books) are Nishmas Kol Chaim, Likutei Avraham, Zichron Avraham (pictured above) .