Rabbi Avroham Yehuda Margolis

אברהם יהודה ב"ר יהושע העשול
Rav, Chevra Mishnayos Shomrei Shabbos
Date of Death: Thu. November 16, 1939 - Kislev 4 5700

Anyone with biographical information is asked to please send it in.
See CONTACT page for details. Thank you.
Cemetery:
Nahalat Yitzhak Cemetery - Givatayim
Directions to Kever: From Jerusalem: 1. Highway 1 to "Derech Hashalom" exit near Tell Aviv, 2. Go right at the first traffic light. 3. Make a left at the 4th traffic light, Gluska Street. 4. At the fork veer to left into the cemetery. Location: Needed
Note: The Rebbe of Shtefanesht, Rebbe Avroham Mattisyohu Friedman (d. 1933, reinterred. 1968), is buried at the Nahalat Yitzhak Cemetery as well.
Biographical Notes: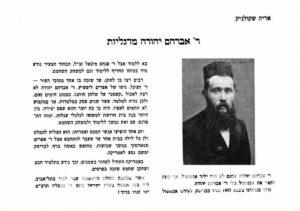 Credit: MCA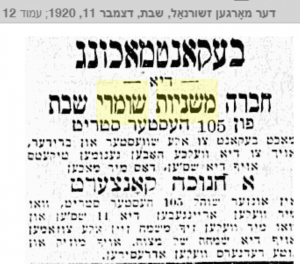 Source: The Morning Journal

« Previous: Rabbi Baruch Avroham Wolinski
Next: Rabbi Pinchos Bleich »