Rabbi Avroham Zalman Kurtz

אברהם זלמן בן
Rabbi, Rochester, New York
Date of Death: Tue. April 28, 2015 - d.1949

Anyone with biographical information is asked to please send it in.
See CONTACT page for details. Thank you.
Cemetery:
Har HaMenuchos - Jerusalem
Directions to Kever: Har HaMenuchos Cemetery Jerusalem
Name Listed on Cemetery Database: Har HaMenuchos Cemetery Jerusalem
Biographical Notes: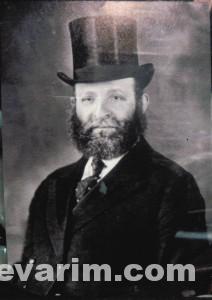 Photo Caption: Rabbi Avroham Zalman Kurtz, Credit: iVelt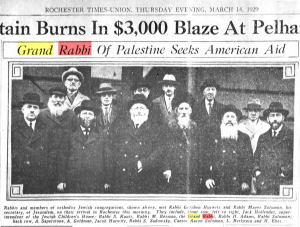 Source: Listed
Bio Information:
That Rav, a student of the Chafetz Chaim arrived here in 1924 from Bialystok  Poland. Also A student of Yeshivas Knesses Yisrael better known as Slabodk as well, he was ordained by Rav Moshe Mordechai Epstein. On these shores the Rav was an active member of the , Ezras Torah organization.
« Previous: Rabbi Mordechai Aryeh Nissenbaum
Next: Rabbi Betzalel Leib Tenenbaum »