Rav, Los Angeles, CA
d. 28 Cheshvan, 1948 (5709)
Anyone with information is asked to please send it in. See CONTACT page for details.
Directions to kever:
Agudas Achim Cemetery
1022 S Downey Rd
Los Angeles, CA 90023
T: (323) 653-8886 ask for Yossi Manela
Location: Right side of cemetery
Note: Front gate combination 7613 then push latch in
Click photo to enlarge, a new window will open, click that one as well.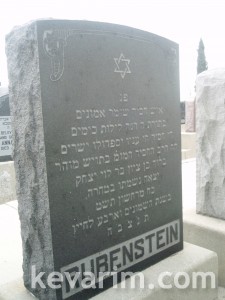 Photo Credit: Sam Amsel, Brooklyn, NY