Rabbi Chaim Ben Tzion Notelevitz

חיים בן ציון ב"ר משה
Rav, Chevra Torah Anshei Radishkowitz of Brownsville
Date of Death: Wed. January 10, 1968 - 9 Teves 5728

Anyone with biographical information is asked to please send it in.
See CONTACT page for details. Thank you.
Cemetery:
King Solomon Memorial Park - Clifton NJ
,
Pesach - Passover (Matzah Bakeries)
Directions to Kever: King Solomon Memorial Park (West Ridgelawn Cemetery) in Clifton, NJ maintains computerized burial records and will provide a detailed location map upon request. Location: Section: KAJ
Name Listed on Cemetery Database: Name listed on marker: Rabbi Benjamin Notelevitz
Biographical Notes: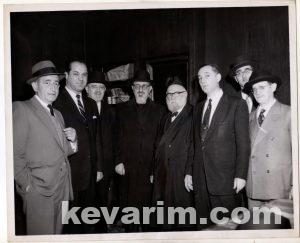 Photo Caption: (Center 3) Rav Yitzchok Stollman, Detriot, Rav Yosef Dov Ber Soloveitchik, Boston, and Rav Notelevitz (not wearing a hat), Credit: MCA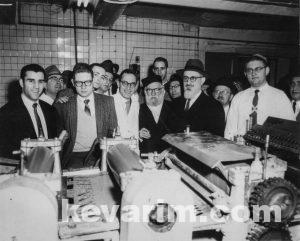 Photo Caption: Rabbis Notelevitz and Soloveitchik at the Streit Matzo Bakery, Credit: Aron Streit, Inc.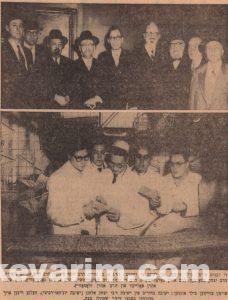 Source: Jewish Daily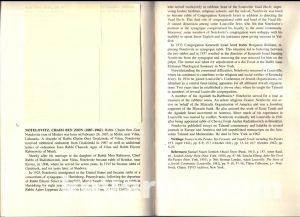 Source: Orthodox Judaism In America, Sherman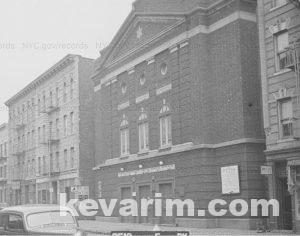 Photo Caption: Chevra Torah Anshei Radishkowitz, Est. 1892 located at 139 Amboy Street in Brooklyn, Credit: NYC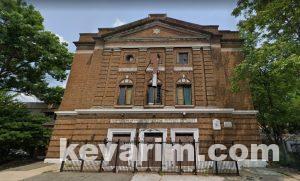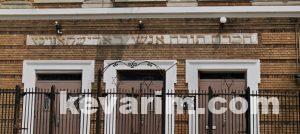 Photo Caption: Chevra Torah Anshei Radishkowitz as it stands today (2020), Credit: Google
« Previous: Agudas HaRabonim Convention, Park Inn Hotel, 1952
Next: Rabbi Schneur Zalaman Velenkin »