Rabbi Elazer Reuven Muskin

אלעזר ראובן ב"ר טוביה
Rav, Congregation Beis Medrash Hagadol Anshe Dorum, Chicago, Illinois
Date of Death: Wed. August 2, 1950 - Av 19 5710

Anyone with biographical information is asked to please send it in.
See CONTACT page for details. Thank you.
Cemetery:
Waldheim Cemetery - Chicago
Directions to Kever: Waldheim Cemetery in Chicago maintains computerized records and will provide a detailed location map upon request. Location: Section: Mishna Gemora
Name Listed on Cemetery Database: Muskin
Biographical Notes: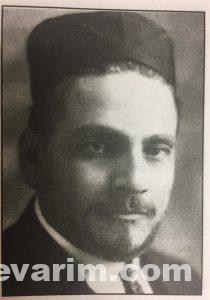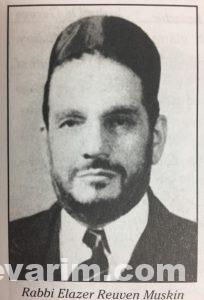 Credit: Chicago Rabbis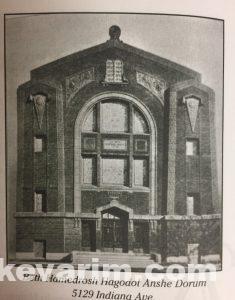 Photo Caption: Beis Medrash Hagadol Anshe Dorum as it stood during its days of glory (the building still stands today), Credit: Chicago Rabbis

Bio Information:
Rav Eliezer Reuvain Mushkin who originally hailed from Upyna, Lithuania was also among the Roshei Yeshiva at Bais Medrash LaTorah (Hebrew Theological College) in Skokie. In addition, he served as Chairman of the Vaad Hatzalah during the war years.