Rabbi Eliyahu Zev Kochin

אליהו זאב ב"ר אליעזר
Rav, Congregation Tiphereth Israel, Pittsburgh, Pennsylvania
Date of Death: Tue. November 26, 1946 - Kislev 3 5707

Anyone with biographical information is asked to please send it in.
See CONTACT page for details. Thank you.
Cemetery:
Tiphereth Israel Cemetery - Pittsburgh
Directions to Kever: Tiphereth Israel Cemetery in Pittsburgh, Pennsylvania is located along Oakwood Steet off Soose Road adjacent to the Anshe Lubovitz and Chesed Shel Emeth Hebrew Burial Cemeteries.
Name Listed on Cemetery Database: Name listed on marker: Rabbi Elihu Wolf Kochin
Biographical Notes: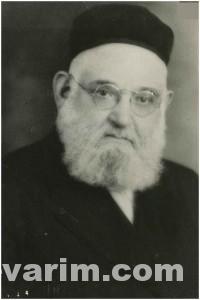 Photo Caption: Rabbi Eliyahu Zev Kochin, Credit: Needed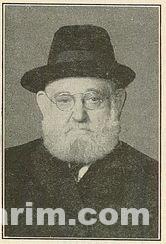 Photo Caption: Rabbi Eliyahu Zev Kochin, Credit: Needed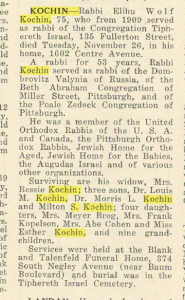 Photo Caption: Advertisement announcing the passing of Rabbi Eliyahu Zev Kochin, Credit: Needed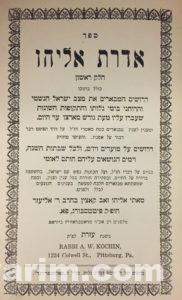 Credit: IFJCAH