Rabbi Chaim Shimon Goldstein

Rav, West Side Institutional Synagogue, New York City
Date of Death: Sun. January 4, 1970 - Teves 24 5730

Anyone with biographical information is asked to please send it in.
See CONTACT page for details. Thank you.
Cemetery:
Har Hazesim (Mount of Olives) Cemetery - Jerusalem
,
Mt. Eden Cemetery - Hawthorne (Valhalla)
Directions to Kever: Mt. Eden Cemetery located in Westchester County in the town of Hawthorne (Valhalla), Location: Needed
Name Listed on Cemetery Database: Rabbi Herbert S Goldstein
Biographical Notes: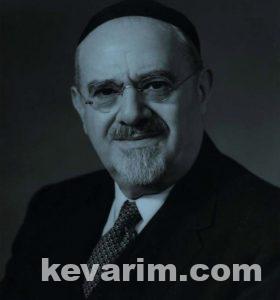 Photo Caption: Rabbi Herbert S. Goldstein, Credit: Yeshiva University Archives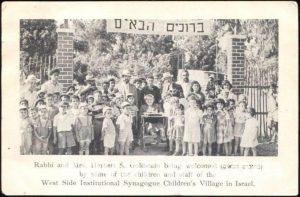 Credit: Needed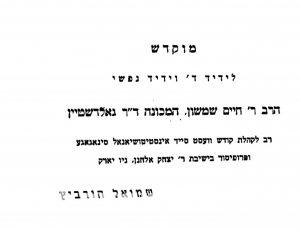 Photo Caption: Dedication to Rabbi Goldstein by Rabbi Shmuel Horowitz of the Bronx, Credit: IFJCAH
Bio Information:
Although he was a Jewish Theological Seminary (JTS) graduate, Rabbi Goldstein revied a personal rabbinical ordination (semicha) from Rabbi Shlomo Elchanon Jaffe of the Bais Medrash HaGadol of Norfolk Street.
In Memorial 
Mr. Harry Fischel (Yisroel Aaron) d. 1947
Buried: Har Hazesim (Mount of Olives) Cemetery, Jerusalem, Israel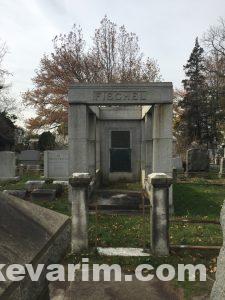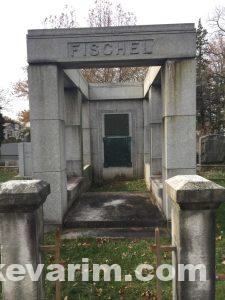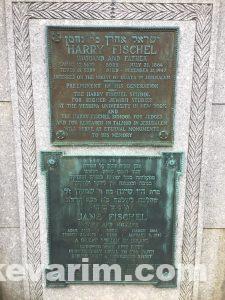 Photo Caption: Harry Fischel Memorial at the Union Field Cemetery in Queens, Credit: IFJCAH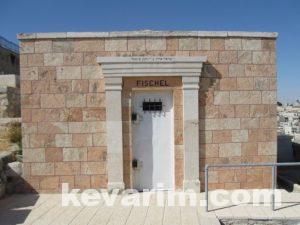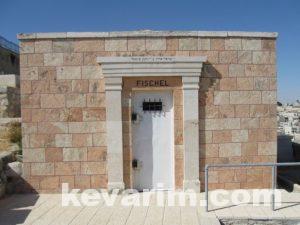 Photo Caption: Harry Fischel Mausoleum, Har Hazesim (Mount of Olives) Cemetery, Jerusalem, Israel, Credit: N/N
« Previous: Agudas HaRabonim Convention Rockaway Park, New York (Two)
Next: Rabbi Aaron Teitelbaum »