Moreh Dasrah, Shlomei Emunei U'Mahazikei Torah, Toronto
d. 28 Elul, 1965 (5725)
The Rav grandfather was the Arugas Habosem, his father Rav Avroham Yosef was his oldest son.
Anyone with information is asked to send it in. See CONTACT page for details.
Directions to kever:
Bathurst Lawn Memorial Park Cemetery
6033 Bathurst Street
Toronto (North York), ON, Canada
(416) 223-1373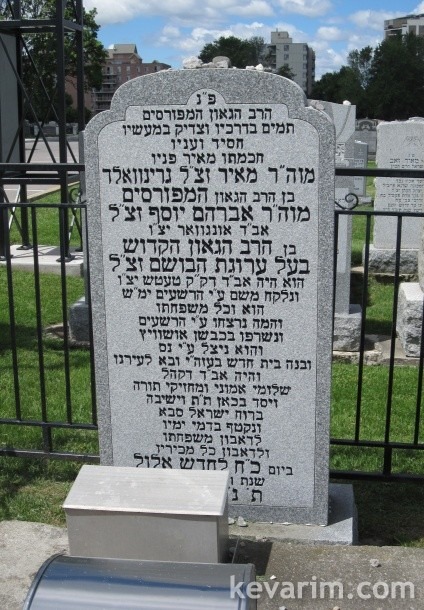 Photo Credit: David Weider, Williamsburg, Brooklyn.