Chief Rabbi of Toronto, Canada
d. 19 Nissan, 1994 (5754) Chol Hamoed Pesach
Anyone with information is asked to send it in. See CONTACT page for details.
Directions to kever:
Bathurst Lawn Memorial Park Cemetery
6033 Bathurst Street
Toronto (North York), ON, Canada
(416) 223-1373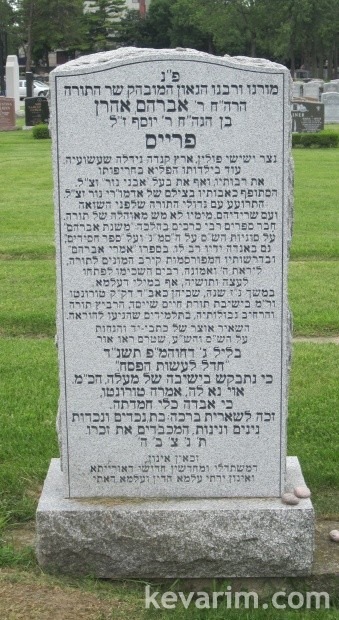 Photo Credit: David Weider, Williamsburg, Brooklyn.