Rabbi Meir Mairim Magnes

מאיר מארים ב"ר משה
Rav, Congregation Adas Yeshurun, Brownsville, Brooklyn
Date of Death: Sat. March 20, 1948 - Adar II 9 5708

Anyone with biographical information is asked to please send it in.
See CONTACT page for details. Thank you.
Cemetery:
Beth David Cemetery - Long Island
Directions to Kever: Beth David Cemetery in Elmont, NY maintains computerized records and will provide a detailed location map upon request. Location: Section: A9 , Society: Yeshivas Rabbi Chaim Berlin, located on the corner of Jefferson and Bethel Avenues


Name Listed on Cemetery Database: Name listed on marker: Rabbi Mairim Magnes
Biographical Notes:
Bio Information: 


Rabbi Meir Mairim Magnes was the son of Rav Moshe Magnes (Rav of Pohost) and a nephew of Rav Avraham Aharon Yudelovitch.  He was named for his great-uncle Rav Meir Mairim Shafit. 
He immigrated to the USA in 1924 and served as the rav o
f Adas Yeshurun at the corner of 
Eastern Parkway and Lincoln Place in Brownsville, Brooklyn. In addition, h
e was 
general secretary of the Mizrachi Organization of America in the mid-late 1920s as well as the director of RIETS in the early 1930s.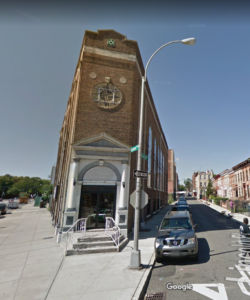 Photo Caption: Congregation Adas Yeshurun as it stand today, Credit: Google maps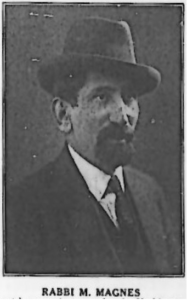 Photo Credit: Detroit Jewish Chronicle Sep. 18, 1931, p.3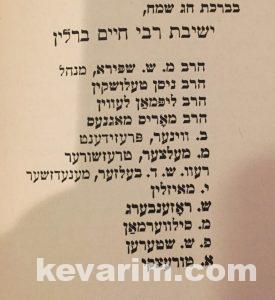 Photo Caption: The 1935 Yeshiva Rabbeinu Chaim Berlin, faculty list includes Rav Magnes, Credit: Rabbi Mordechai Hecht, Anshe Sholom Chabad JCC
« Previous: Rabbi Yisroel Eliezer Botwinick
Next: Rabbi Dovid Koolyk »