Rabbi Mendel Isaac Markowitz

מנדל אייזיק ב"ר שלמה
Rav, Agudas Achim, Allentown, Pennsylvania
Date of Death: Wed. February 20, 1907 - Adar 6 5667

Anyone with biographical information is asked to please send it in.
See CONTACT page for details. Thank you.
Cemetery:
Agudath Achim Cemetery - Fountain Hill (Allentown)
Directions to Kever: Agudath Achim Cemetery is located in Fountain Hill just 13 minutes from Allentown, Pennsylvania. There are at least 2 cemeteries at this location, Agudath Achim and Brith Shalom. There is also the much larger Fountain Hill Cemetery nearby. Location: See map picture below.
Biographical Notes: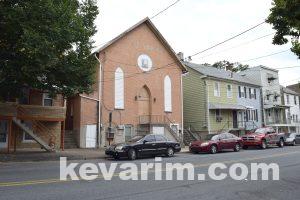 Photo Caption: Agudas Achim building as it stands today (2021) located on 625 N 2nd Steet in Allentown, Pennsylvania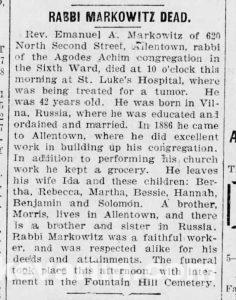 Source: Needed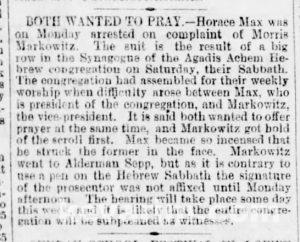 Source: Needed
« Previous: Rabbi Tzvi Nosson Wyloge
Next: Rabbi Moshe Aaron Elfenbein »