Rabbi Nachman Tzvi Ebin

נחמן צבי ב"ר יהודה
Chief Rabbi, Buffalo, New York
Date of Death: Thu. May 27, 1943 - Iyyar 22 5703

Anyone with biographical information is asked to please send it in.
See CONTACT page for details. Thank you.
Cemetery:
Mount Judah Cemetery - Queens
Directions to Kever: Mount Judah Cemetery in Queens maintains computerized records and will provide a detailed location map upon request. Location: Section: 2, Block: 2, Gate: 3, Society: SONS OF IS OF B B. Right behind the office building, along Lincoln Avenue on the left side.
Name Listed on Cemetery Database: EBIN, NACHMAN (RABBI)
Biographical Notes: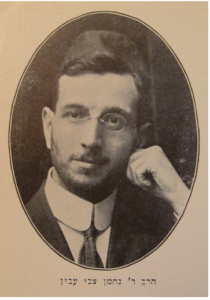 Photo Caption: Moreshes Chachmei America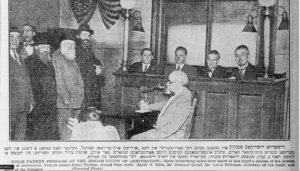 Source: Needed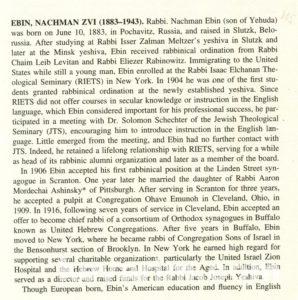 Source: Orthodox Judaism in America: A Biographical Dictionary and Sourcebook, Moshe D. Sherman