Rabbi Noach Garfinkel

נח ב"ר הכהן
Rosh Yeshiva, Rabeinu Chaim Ozer, Bronx, New York
Date of Death: Thu. October 23, 1958 - Cheshvan 9 5719

Anyone with biographical information is asked to please send it in.
See CONTACT page for details. Thank you.
Directions to Kever: Israel
Biographical Notes:

Credit: Reb Yitzchok Alter
noach 2
Credit: Reb Yitzchok Alter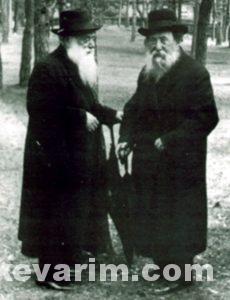 Photo Caption: Rav Chaim Ozer Grodzinski d. 1940 (right) conversing with Rav Shimon Shkop, Credit: N/N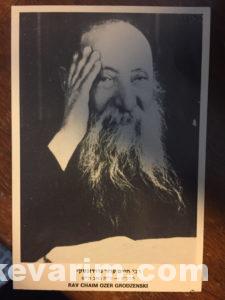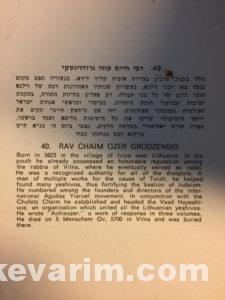 Photo Credit: iGmc LLC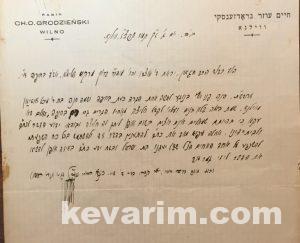 Photo Caption: Letter written by Rav Chaim Ozer, Credit: IFJCAH
Bio Information:
Located in the East Bronx on Bryant Ave and 177th Street, Yeshiva Rabeinu Chaim Ozer named for the Chief Rabbi of Vilna, Rav Chaim Ozer Grodzinski, existed from about 1945 until approx 1964. Around 1958, it relocated to 2084 Arthur Avenue in the West Bronx. While Rav Garfinkel was the Rosh yeshiva (Dean) one Mr. Zaretzky served as executive director. Rabbi Pinchos Twersky (son of the Loyev Uman Rebbe) was on the staff as well. Sometime during the 1950's Rabbi David Savit of the Hunts Point Jewish Center joined the Yeshiva.  The yeshiva had grade 1-8 and taught in Yiddish.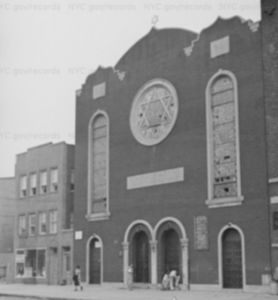 Photo Caption: The Yeshiva building as it stood in 1940, Credit: Moreshes Chachmei America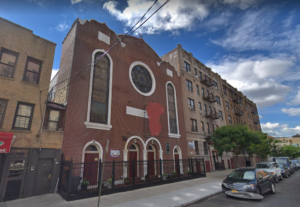 Photo Caption: The Yeshiva building as it stands today at 2084 Arthur Avenue, Credit: Google