Rabbi Peretz Yogel

פרץ ב"ר שבתי
R"M, Brooklyn Talmudical Academy
Date of Death: Mon. December 15, 1986 - Kislev 13 5747

Anyone with biographical information is asked to please send it in.
See CONTACT page for details. Thank you.
Cemetery:
Bnei Brak Cemetery - Bnei Brak
Directions to Kever: Bnei Brak Cemetery is located on the Bnei Brak / Ramat Gan boarded at the end of Rechov Chazon Ish. The cemetery is made up of many smaller sections each independently owned and operated. Among them is the section belonging to the Ponevezher Yeshiva as well as a section belonging to Vishnitz. Location: About four rows away from the Chazon Ish and the Steipler Gaon alongside the Ohel of the Slonimer Rebbe.
Biographical Notes: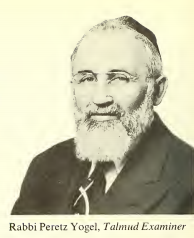 Photo Caption: c.1958, Credit: Yeshiva University


Photo Caption: Rabbi Peretz Yogel, Credit: MCA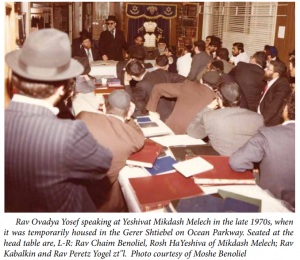 Credit: Listed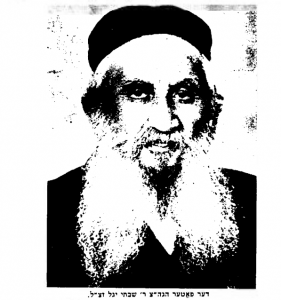 Photo Caption: Rav Shabci Yogel, Credit: Dus Yiddish Vort
« Previous: Rabbi Yitzchok Minsky
Next: Rabbi Mordechai Gershon Spolter »